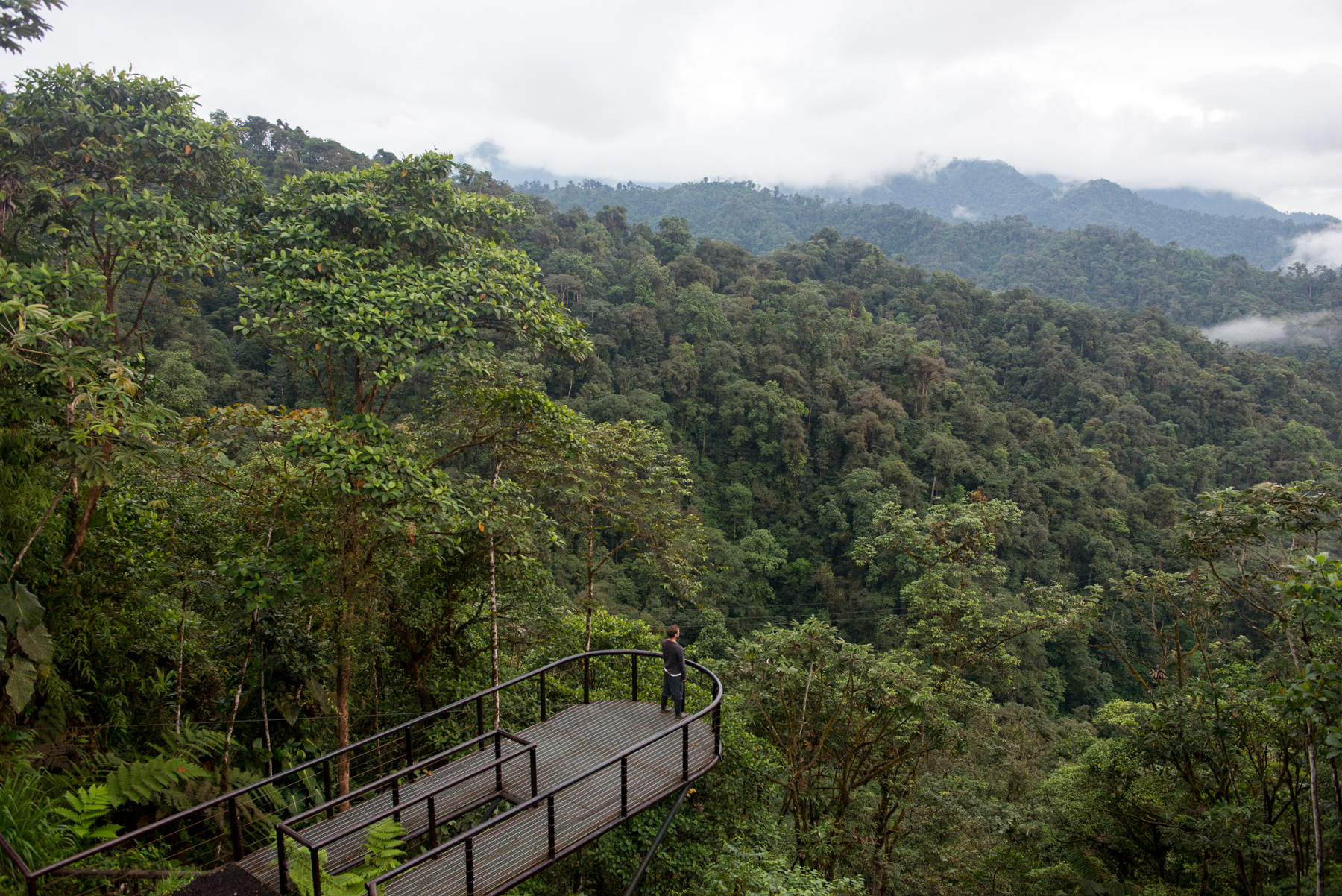 I have a special place in my heart for cloud forests. There's something undeniably magical about being in a world of trees, where every view is of hills of green wrapped in thick bands of mist, and every piece of moss is covered in jewel-like droplets of water.
After a week in the natural Disneyworld of the Galápagos Islands, it was going to be hard to come back to the real world of industria, highways and concrete, where animals fear their human predators. Leaving Quito after just one night and heading straight for an Ecuadorian cloud forest was the only solution.
Reached by a winding road carved into steep hills, Mashpi Lodge is surrounded by 3000 acres of cloud forest, in the private Mashpi Rainforest Biodiversity Reserve that conserves this pocket of natural splendour. The lodge itself is described by its founder as a "cocoon in the clouds" which is exactly what it feels like, with a hilltop perch overlooking a dense green canopy, and stories-high glass walls offering views of trees and mist in every direction.
I could have easily spent hours lying in bed – our bedroom had a wall entirely made out of glass, and we were on the side of the building, on the edge of a sloping hill, so the forest began where our room ended. Being in bed was like floating in the treetops. But what we were really there to do was to explore the cloud forest.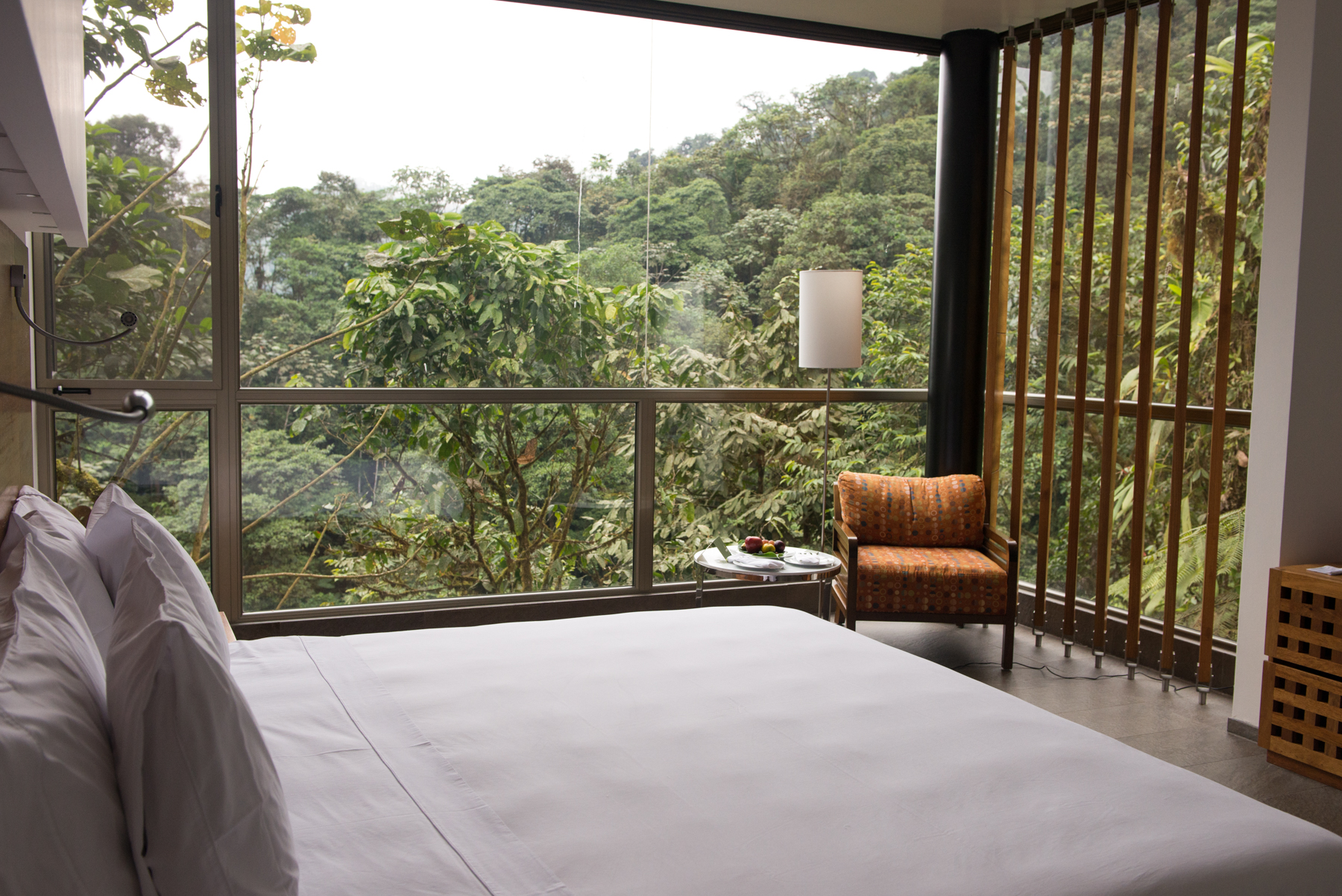 In festival-appropriate gum boots and grey ponchos (one constant in a cloud forest is that it rains a lot), we hiked with guides Sebastian Vizcarra and Carlos Zambrano on muddy paths the colour of dark chocolate through a cloudy world of giant trees, thick vines and huge leaves, discovering this complex and deeply fascinating ecosystem, one tiny organism at a time. We marvelled at glass-winged butterflies, pink shoe flowers and red heliconias, shy forest dragons (otherwise known as dwarf iguanas), frogs and orchids the size of a pinkie fingernail, smelled the almond-like arsenic secretion of a millipede on the defence and the turps-and-mint scent of the resin from a five-hundred-year-old palo santo tree, spotted a twitcher's cornucopia of species, from rainbow-coloured Chocó toucans, motmots with ludicrously long tail feathers and tiny jewel-shiny hummingbirds, rose-faced parrots and neon yellow and black lemon tanagers.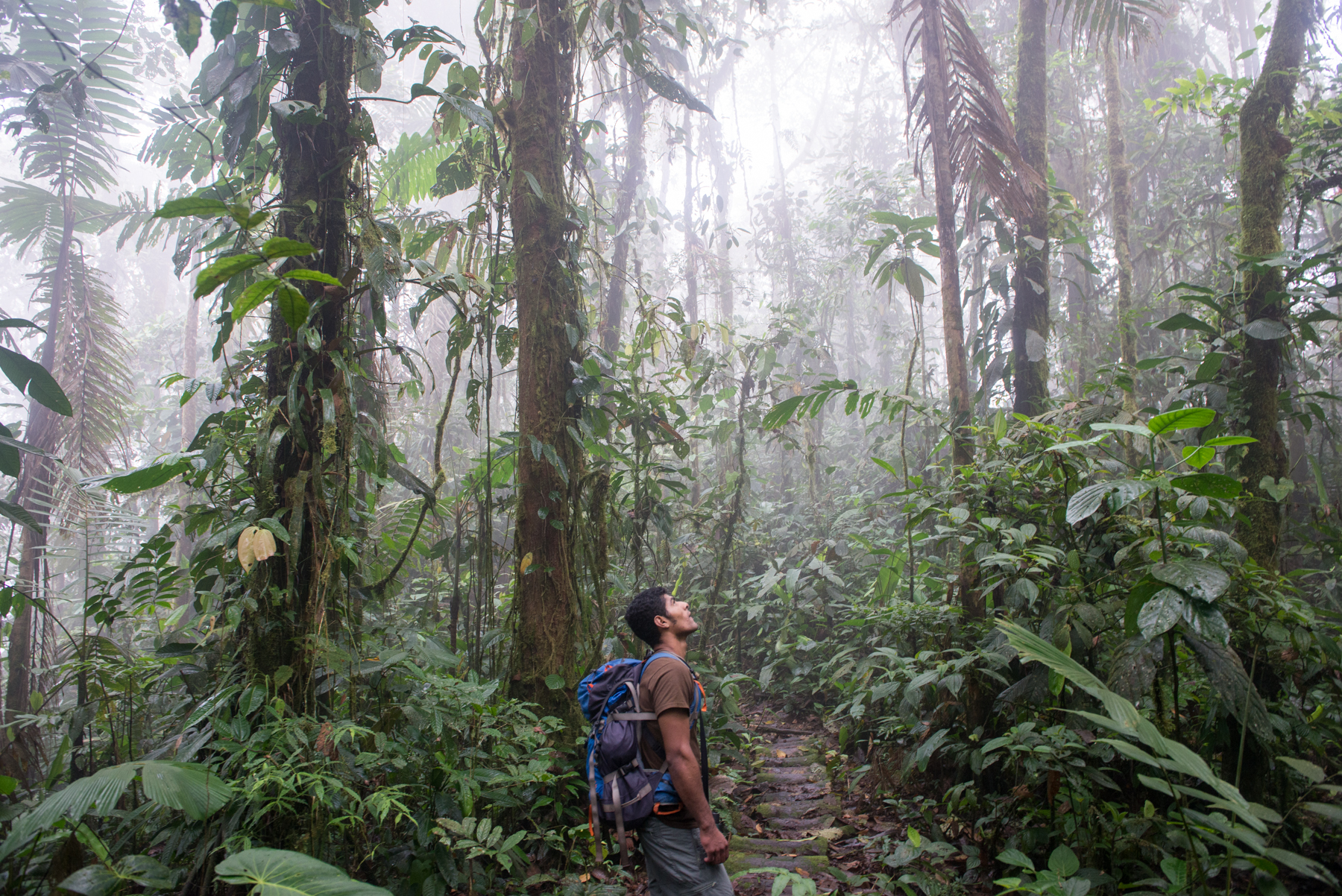 We watched butterflies hatching out of chrysalises and found the skeleton of tarantula that had been  eaten alive by a parasitic fungus. Our lucky sighting  was of a family of tairas (which reminded me of the marmot in The Big Lebowski) stealing bananas off the bird feeders. We photographed an obliging long-legged frog and a tongue-flicking snake to check if they could be new species – there's a resident biologist at the reserve creating a catalogue of species. At night we went for hikes in the dark by torchlight to hunt for frogs, snakes and tarantulas (it sounds a lot scarier than it was). We swam in ice cold waterfalls to cool off after hikes and cycled a sky bike across a zipwire above the tree canopy, looking out at five layers of forested hills streaked in mist. At dawn we woke up for a birdwatching session to the beautiful sight of clouds forming in the valley below the lodge, turning golden with the sun rise.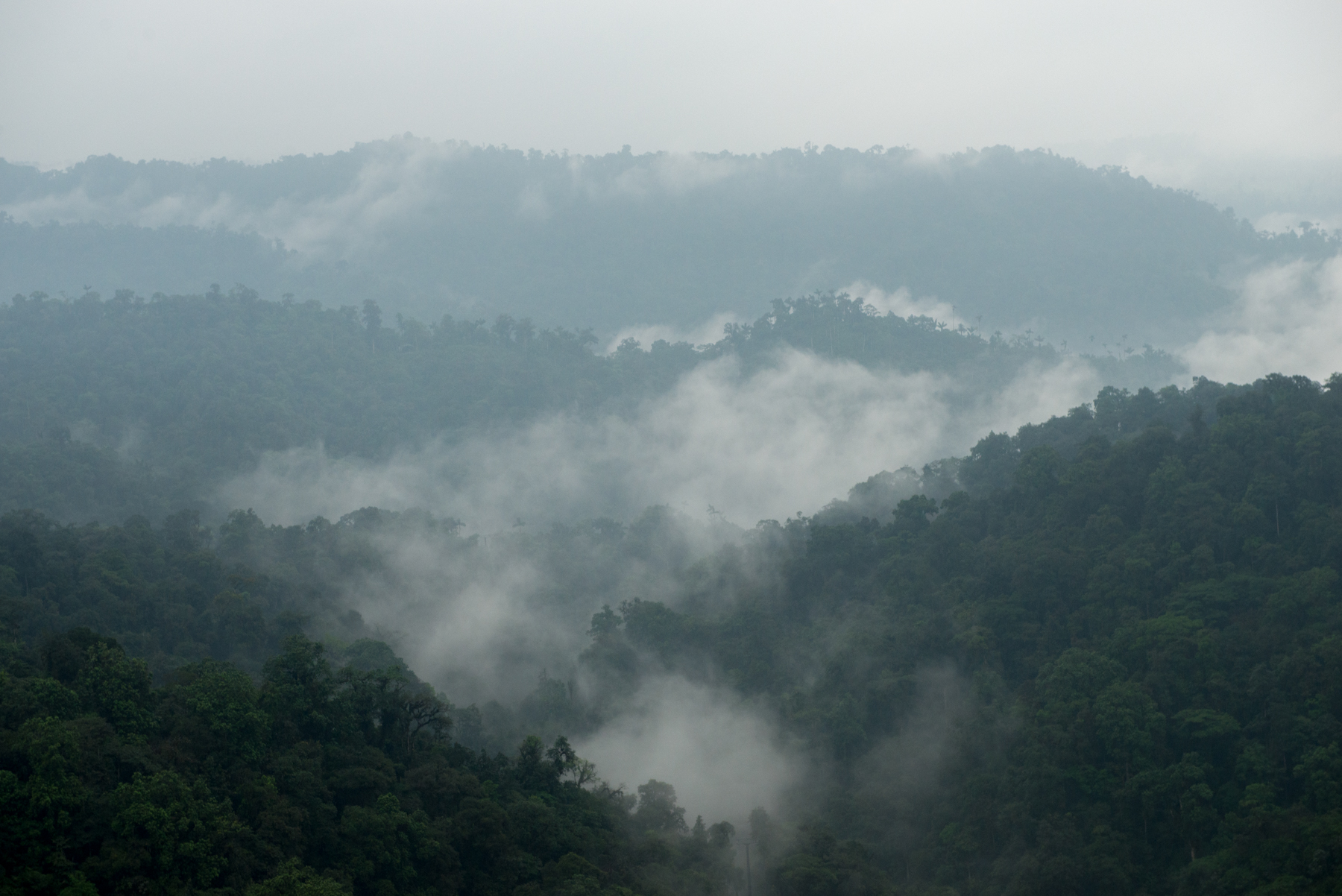 We heard the distinctive growl of howler monkeys in the far distance a few times, but never saw them. Mashpi's reserve is surrounded by farmlands, where the forest has been cleared, so their habitat is limited. They've also been hunted for years, so they're understandably wary of humans.
Mashpi is part of the Chocó, a rainforest that stretches from Panama to northern Ecuador. One of the most biodiverse and wettest habitats in the world, it's severely under threat from deforestation, gold mining and coca cultivation. Less than a quarter of the forest remains in total, and there's only 10% of it left in Ecuador. The former mayor of Quito, Roque Sevilla, saved 3000 acres of forest from a logging company to create Mashpi's reserve. As in many parts of South America and Africa, eco tourism is often the only viable way of protecting habitats that would otherwise completely disappear. It's impossible not to be moved by the beauty of this Ecuadorian cloud forest, and to know that by visiting you're helping in some small way to protect the biodiversity, the trees, and the magical mists.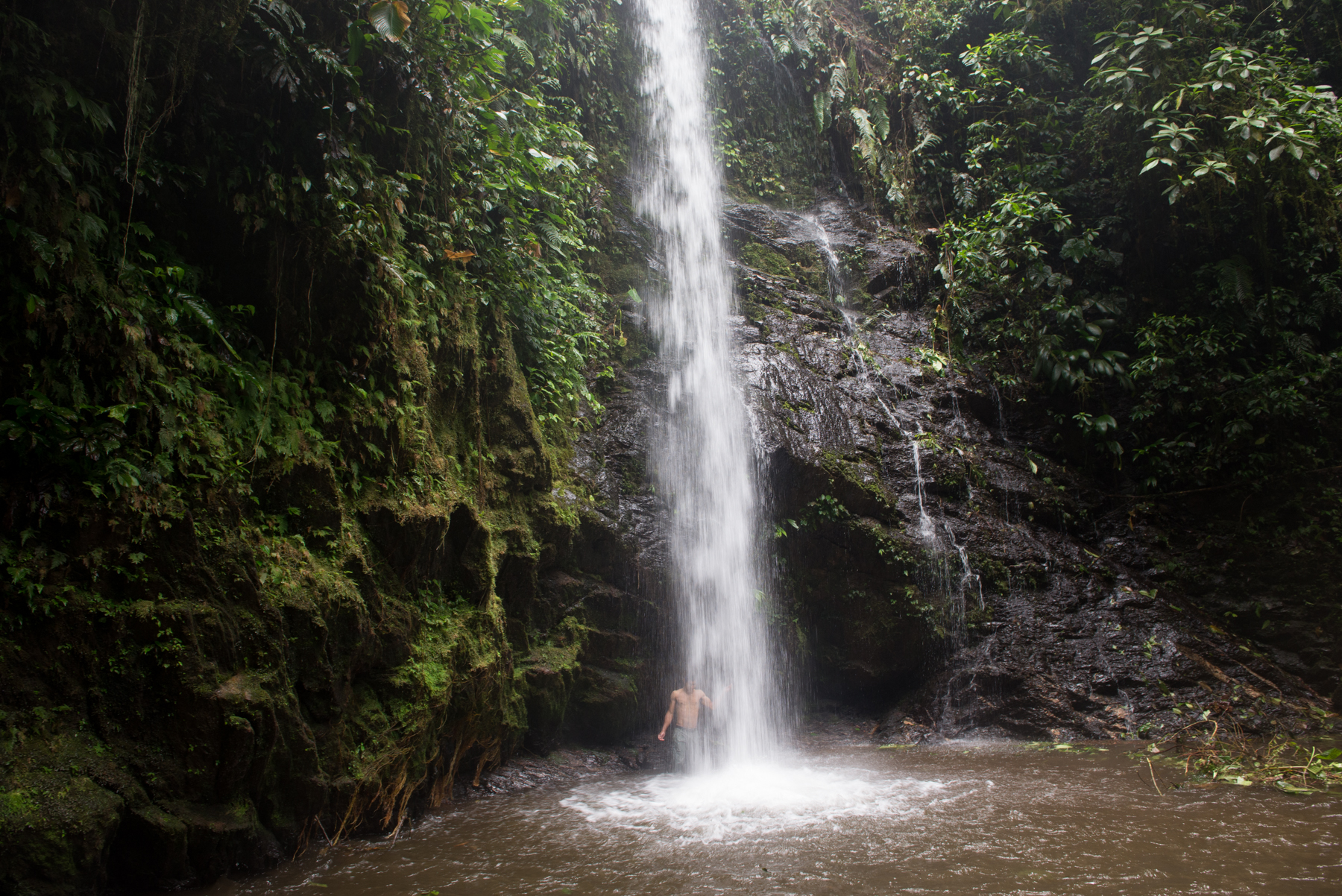 Travelling to Mashpi Lodge
Mashpi's cloud forest is three hours' drive northwest of Ecuador's capital, Quito, and transfers are arranged by the lodge.
Mashpi Lodge has 22 simple, but tastefully elegant, rooms with incredible views, attentive service (think cold towels and fresh juices or hot blackberry tea each time you arrive back after a walk) and great food, with the focus on Ecuadorian dishes, such as octopus ceviche, mashed manioc with egg and cheese-stuffed yucca breads for breakfast, stuffed plantains with shrimps and peanut sauce and banana cake.
The best time of year to visit Mashpi is in the driest time of year, in June, or in November and December for the arrival of migratory birds from the northern hemisphere.
Book Mashpi Lodge through the Mantis Collection.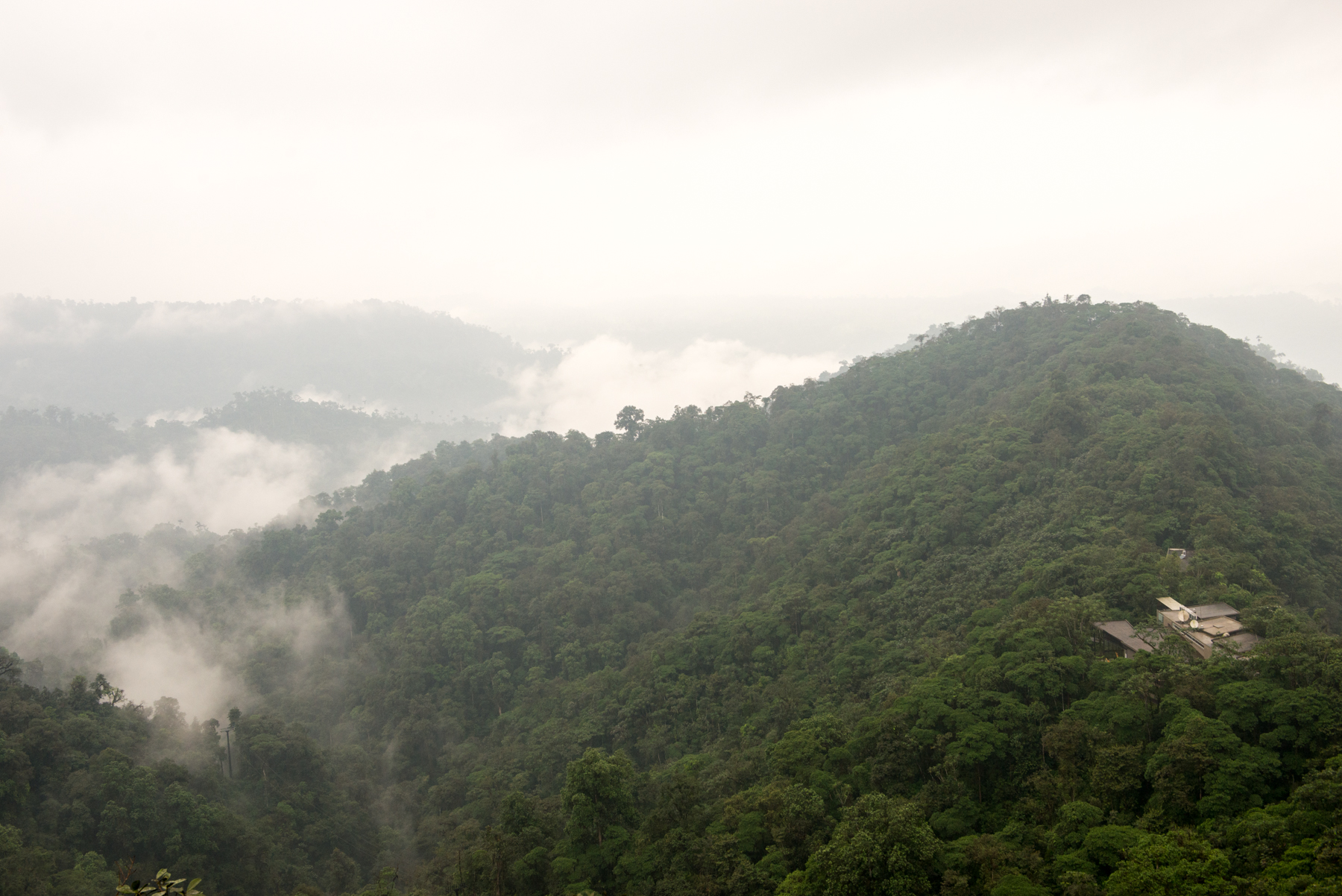 Google+