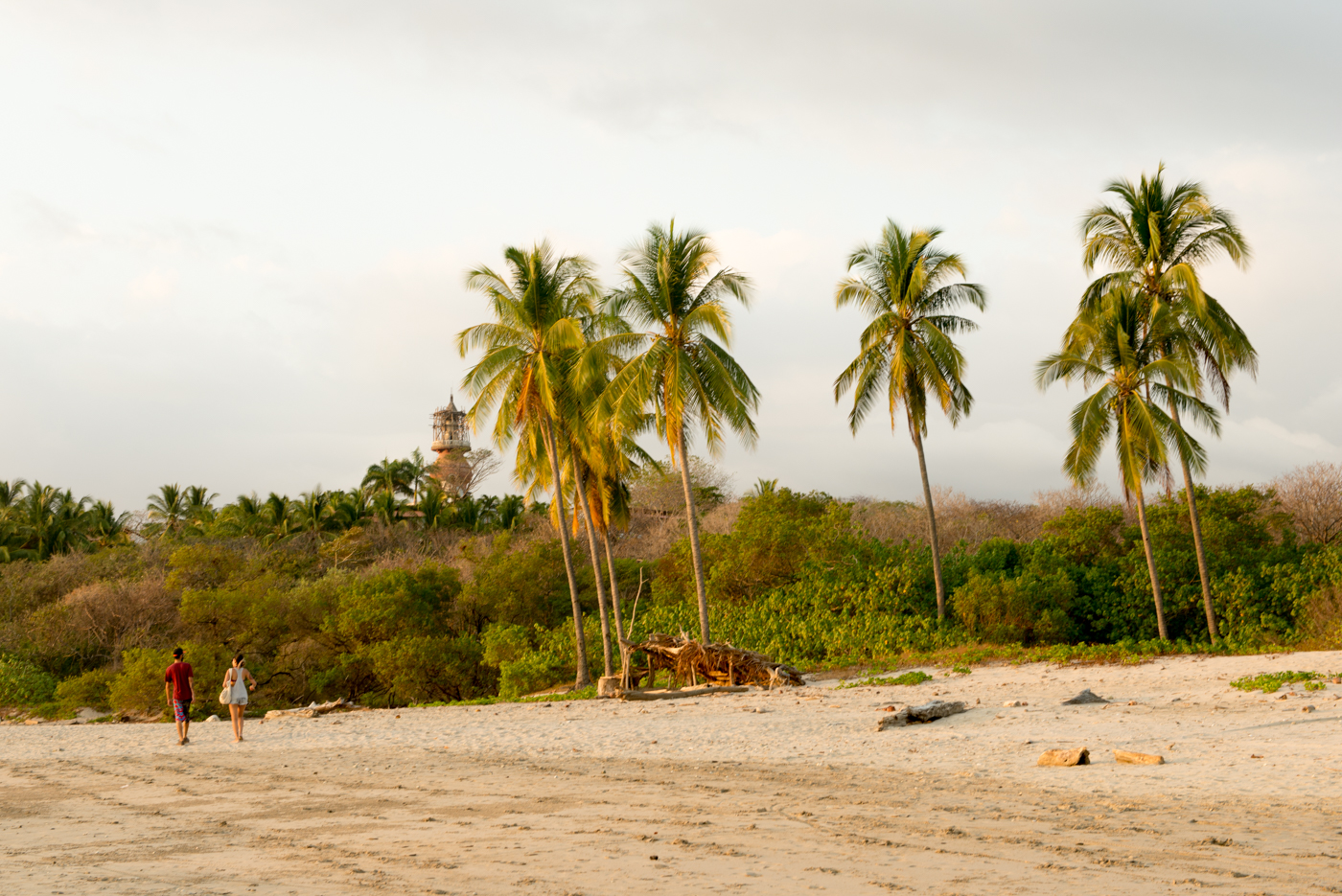 Starting out a trip through Central America with six weeks of learning to surf on the Pacific Coast of Costa Rica was a good beginning. From there on it just got better: road tripping around the bumpy roads of Costa Rica in a Suzuki Jimny, exploring Monteverde Cloud Forest, hiking up volcanoes and staying in a self-sustainable carbon-neutral organic farm where we did yoga classes in an open air forest studio.
It was hard to leave Costa Rica, but Joe had already overstayed his visa (strangely enough, the airport immigration officers didn't seem to notice when we flew out) and we couldn't just stay in one country without seeing anything else in Central America. We decided to do a quick plane hop to Guatemala (rather than several days of bussing across Nicaragua, Honduras and El Salvador).
A country I knew barely nothing about before I got there, Guatemala turned out to be one of my favourites of the whole trip so far. I loved Antigua, a tranquillo historic town of cobbled streets and great street food and ruins from an earthquake 300 years ago and lovely little courtyard restaurants, and I could easily have spent a month or two there, brushing up on my Spanish with some lessons, hanging out in courtyards of coffee shops and eating a lot of dark chocolate, which Antigua has in abundance, thanks to the Mayans.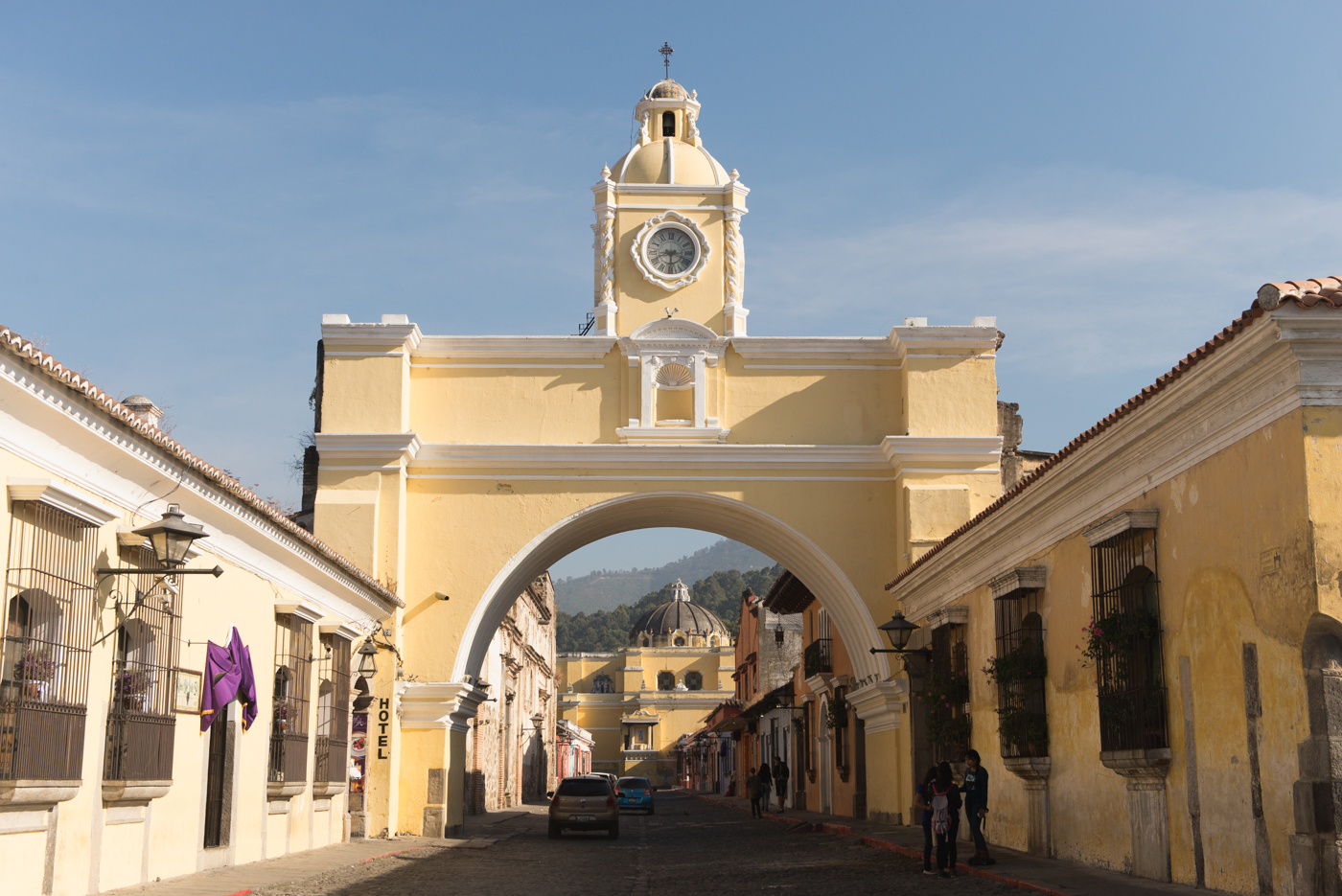 From Antigua we drove up to the beautiful Lake Atitlan – a shimmering mass of water surrounded by towering conical volcanoes and stayed in the most hippieish place I've ever been to – a tiny lakeside village called San Marcos inhabited almost exclusively with alternative healers and shamans offering everything from cacao reiking healing workshops to tantric sex retreats. Even the pizza restaurants have Mayan astrological readings. If I ever need to rebirth in the future, I'll know where to go.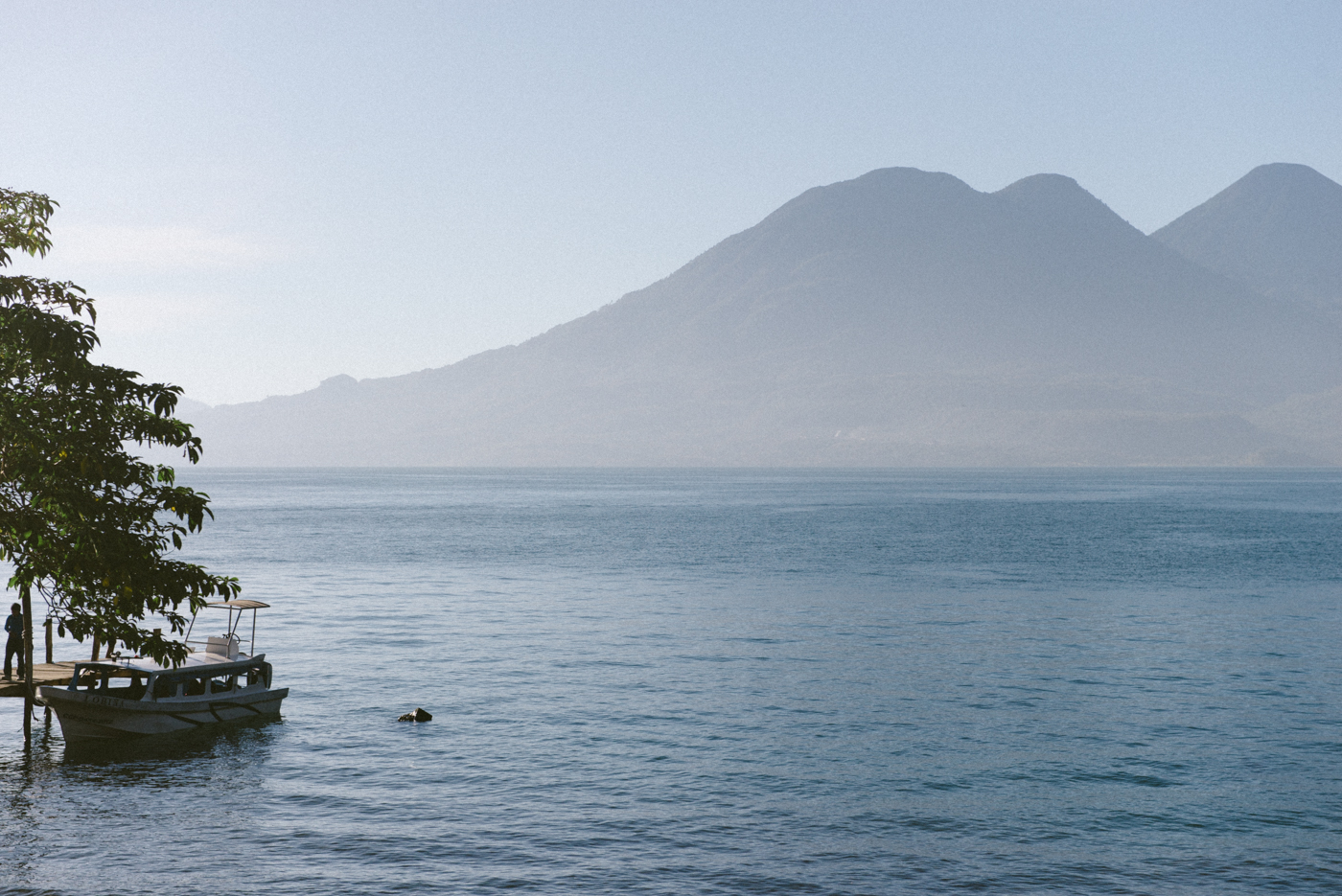 I preferred the Maya ruins of Tikal, in the jungles of northeastern Guatemala, which were once home to a massive population of people with complex astrological knowledge and amazing architectural skills and a bloody culture of human sacrifice. The ruins were truly magical – we saw them first before dawn, in the dark of the jungle – massive temples surrounded by mist and a sea of forest alive with squawking and screeching.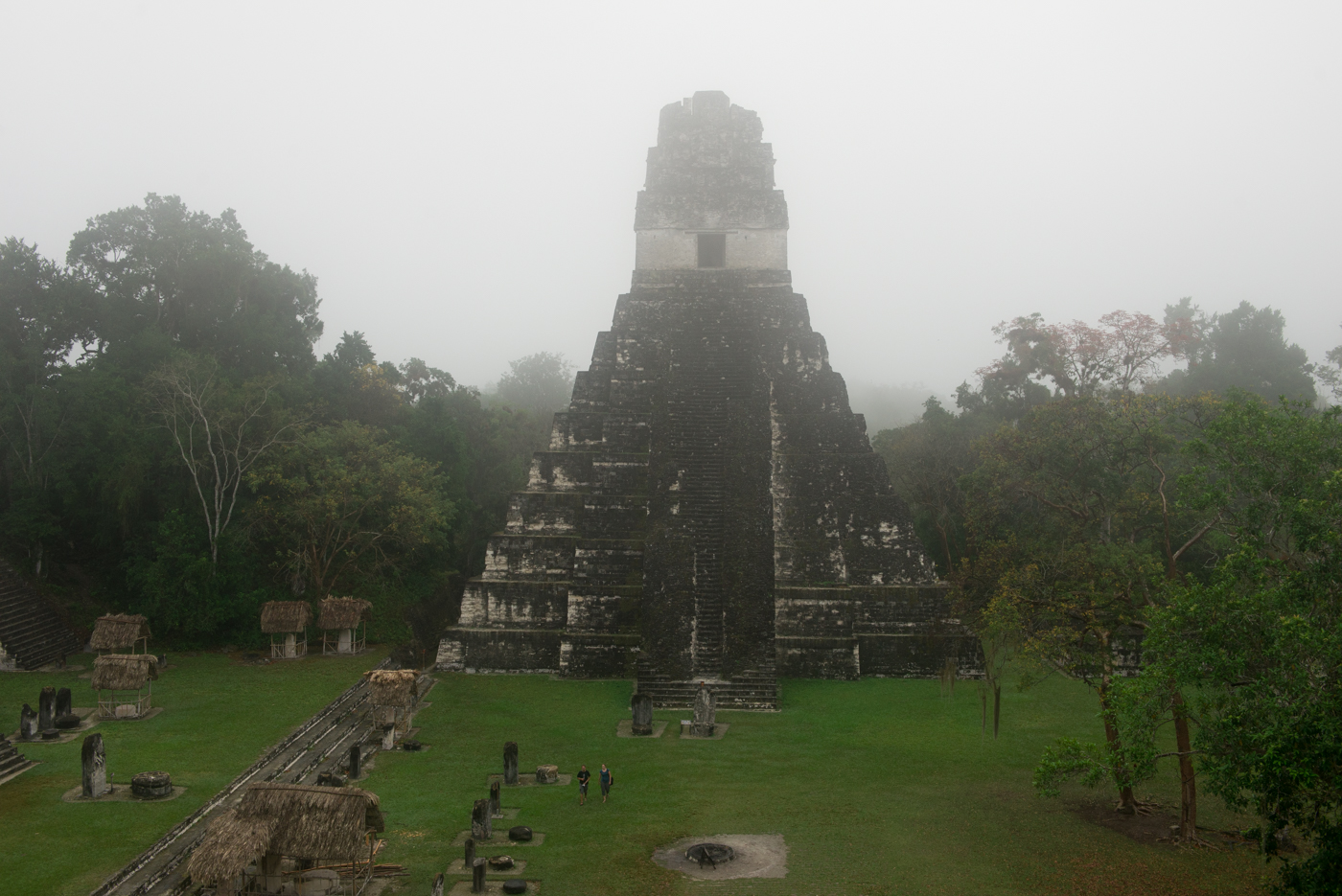 From Tikal we hopped over the border to Belize, a tiny pocked of English-speaking Latin
America
. We only had four days in Belize on a tiny island called Caye Caulker, which you can walk around in less than an hour. All the buildings are wooden Caribbean-style painted fruit sorbet colours and there are no cars on the island – just bicycles and golf carts. Everyone speaks English with a rad Caribbean accent and there are a lot of Rastas smoking joints and selling things made out of shells, and at night grills are set up on the island's perimeter, where people braai seafood and fish, which they serve with sweet rum punch and coconut rice. We were only in Belize to dive, which we did, and which was amazing – clear waters, beautiful coral reefs, eagle rays, turtles, sharks and technicolour fish.
From Belize we travelled by boat back to North
America
, to Mexico, to the beaches of the Yucatan peninsula, the most visited part of the country, and totally overrun with cruise ship crowds and resort packaged groups. It was a bit of a shock for us after being in low key Guatemala and Belize to suddenly be surrounded by such mass tourism, but we did some cool stuff that made up for the Margaritavilles and the Hooters  – mainly diving and swimming in crystal-clear cenotes near Tulum, exploring the ruins of Chichenitza and doing our best dives so far on the reefs around Isla Cozumel, where we had visibility of 50 metres.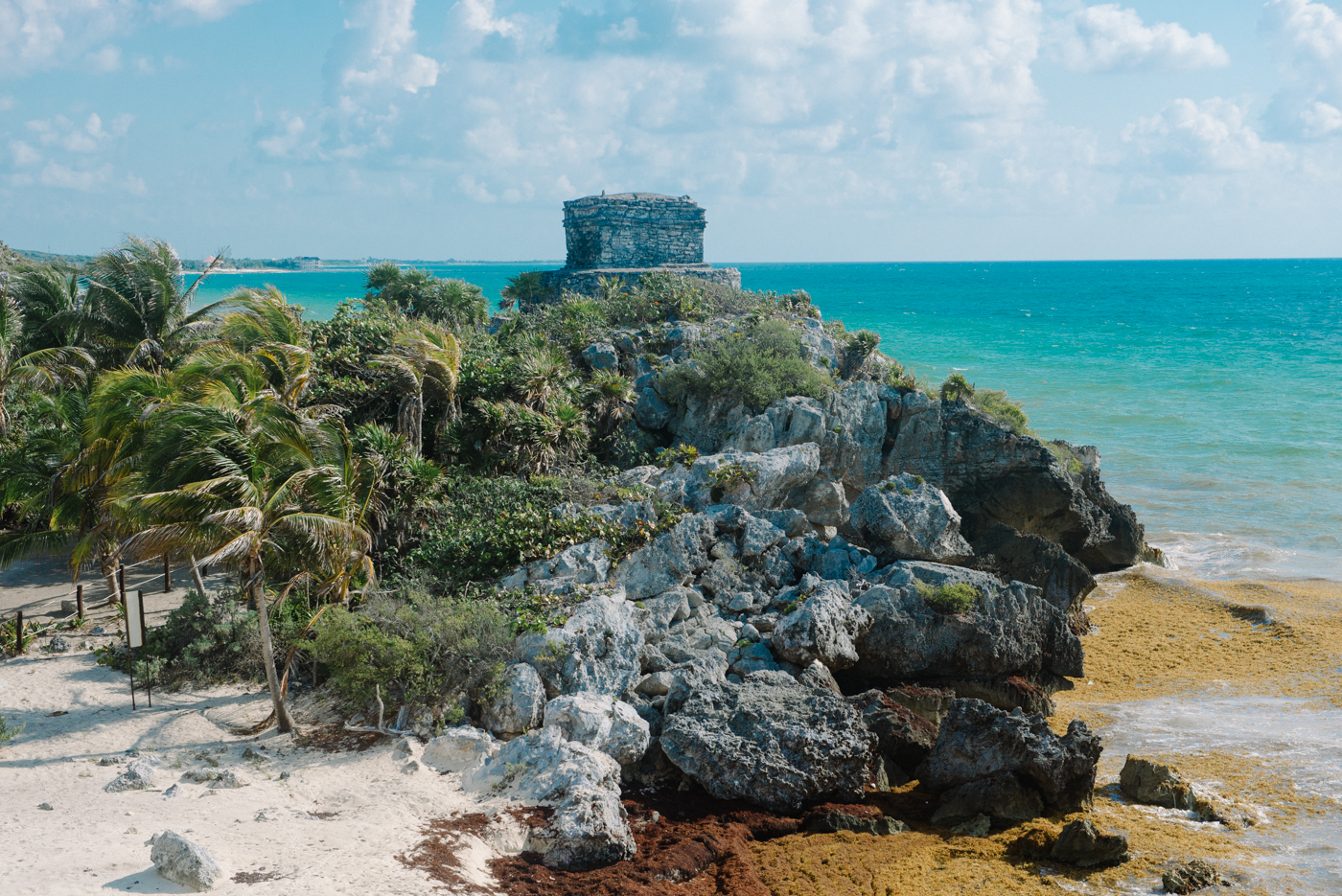 As soon as we moved away from the coast (transported by Mexico's wonderful first class buses of arctic air conditioning and huge seats) the foreign tourists pretty much disappeared. People have this idea of Mexico being extremely dangerous outside of the beach resorts, which means most tourists tend to avoid the rest of the country, sticking to Cancun the Yucatan peninsula. Everywhere we went in Mexico felt totally safe, and Mexicans are some of the most helpful, polite, unaggressive people I've ever come across. There are certainly some places in Mexico you wouldn't want to visit, but the idea that the whole country is unsafe based of what you see on the news of the country's drug trafficking problems is wrong.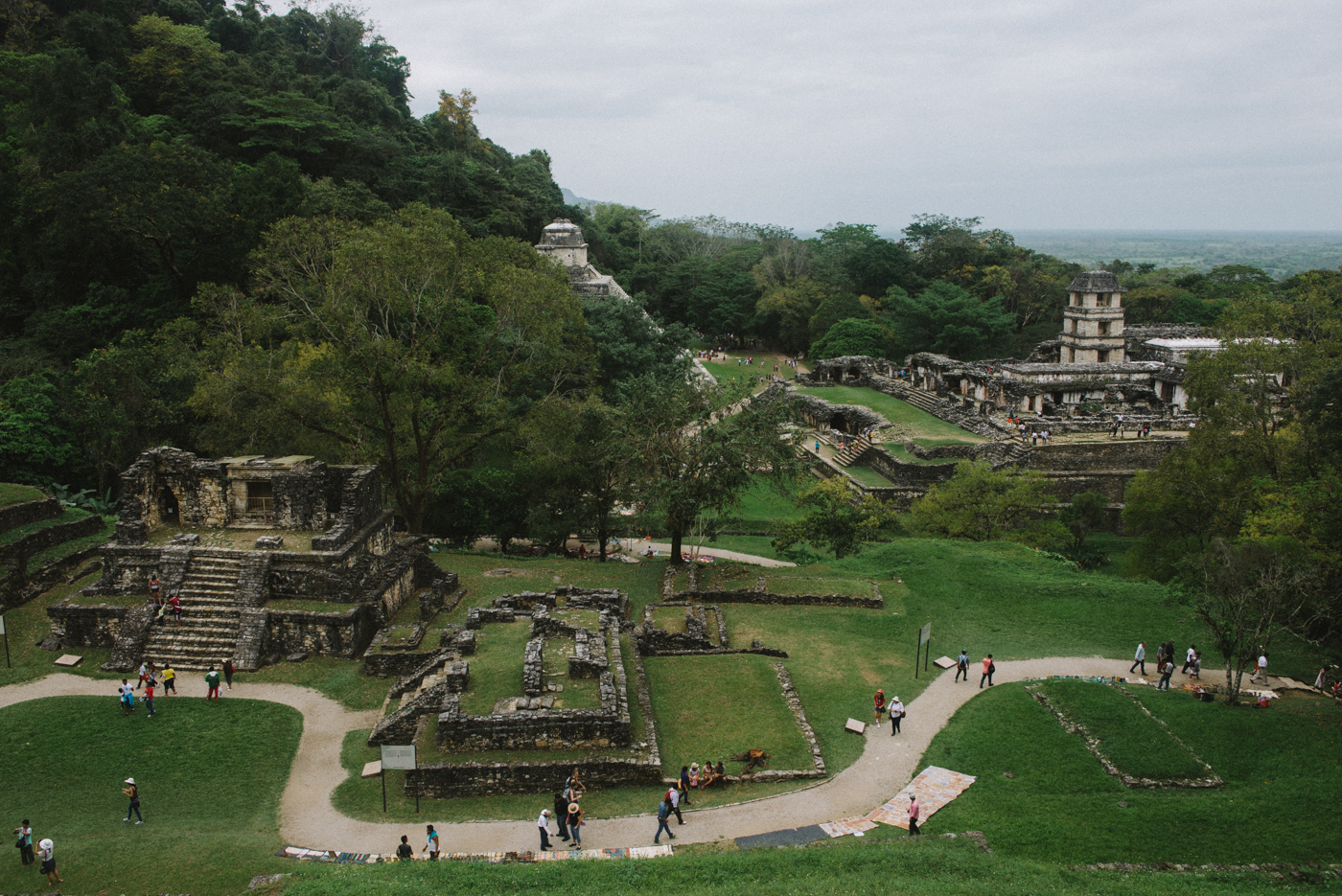 Our favourite places in Mexico were the jungle Maya ruins of Palenque (not as mystical and remote and undervisited as Tikal, but nevertheless pretty spectacular), the highlands town of San Cristobal, home to Argentinian hippies, Mexican bohemian artist types and revolutionaries, Oaxaca – a beautiful small town that is Mexico's gourmet heartland – where we tried mezcal for the first time, ate chilli-and-lime crickets, learned to cook a mole sauce and celebrated Semana Santa (Easter week) with processions and concerts in the street, and finally, Mexico City. Mexico City is really underrated – it's not as unsafe as it's made out to be, and it has loads of great restaurants, amazing museums (my favourites were Frida Kahlo's house and the Museum of Anthropology, which packed with Aztec and Maya treasures), huge street art murals, and friendly village-like neighbourhoods that make you forget you're in one of the biggest cities in the world.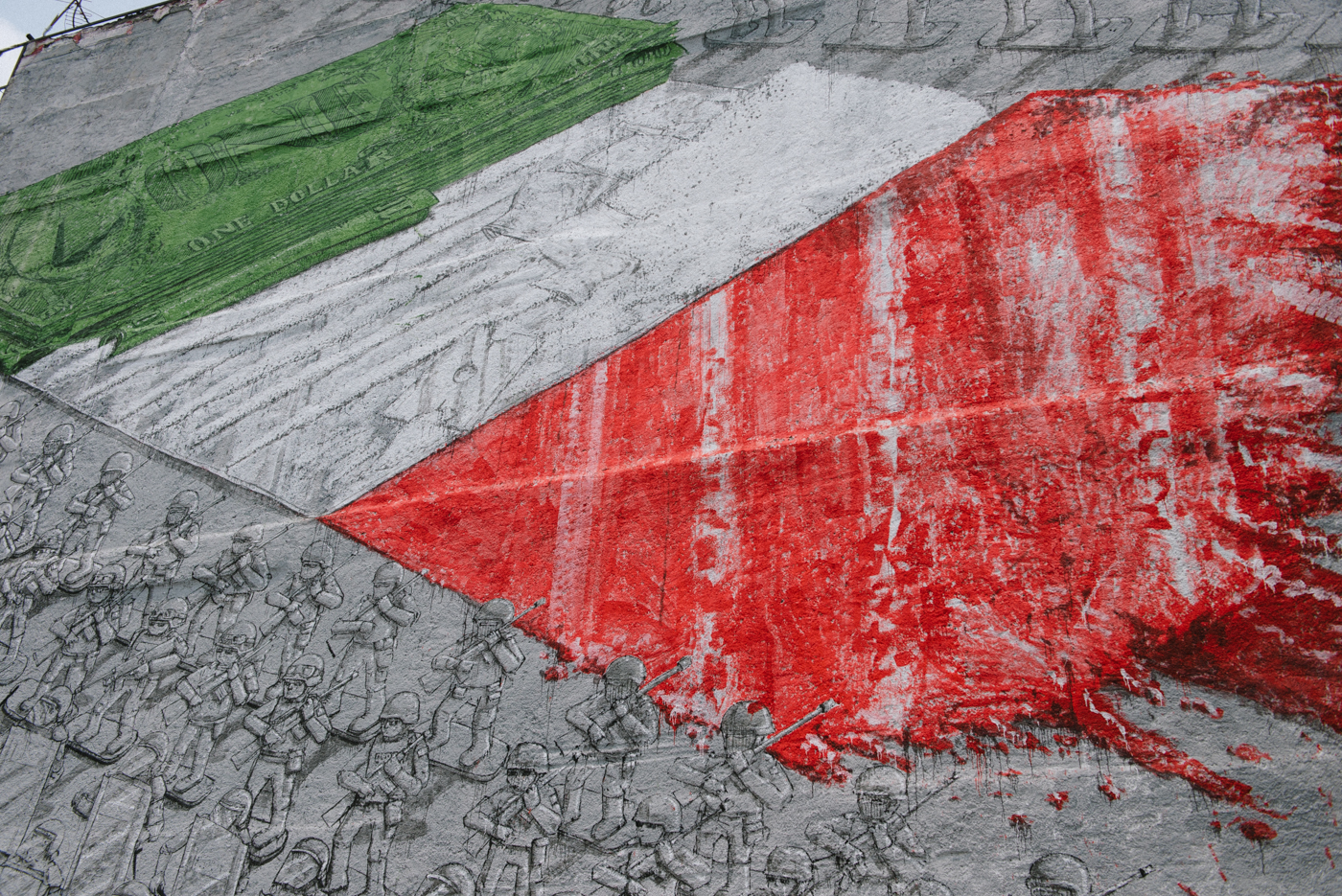 Google+