For years before I even knew exactly where it was, the word Patagonia conjured up a magical idea of the unknown, the untouched, the wild. When I found it on a map it seemed so remote to be the kind of place I thought I'd never get to. It was my fantasy travel destination – a seemingly unreachable fabled land at the edge of the planet.
So when my plane from Buenos Aires started descending into a vast blanket of brown with a lake as the only splash of colour in the otherwise monotonous spread to land at the tiny El Calafate airport, with no sign of life other than a few sheep and cattle sprinkled on the plains, I started to wonder if I'd built Patagonia up too much (excitedly reading Bruce Chatwin's In Patagonia just before the trip didn't help either). Maybe it was true what Argentinian writer Jorge Luis Borges had said (to discourage travel writer Paul Theroux from heading south of Buenos Aires) "You will find nothing there. There is nothing in Patagonia."
But then I landed, decamped to a lodge on top of a hill overlooking the plains that looked so dull from the air (but were, in fact, as serenely scenic as a landscape painting), and the snow-capped Andes and iceberg-studded Lake Argentina in the distance, sipped on a cocktail made from sparkling wine and the liqueur of the calafate berry (after which El Calafate is named) and declared that Patagonia is not a good place to be viewed from the air. Nor is it, as Paul Theroux discovered on his 1978 trip in The Old Patagonian Express, a good place to view from the windows of a train. He couldn't wait to get to the last station on the line so he could fly home out of the "nothingness".
All Theroux needed to do was spend a day in this landscape. I had two weeks – and by day three had decided Patagonia was the most beautiful place I'd ever been to. Each day brought with it a new adventure, a new landscape, and things I'd never experienced before: ice trekking with crampons on the groaning and rumbling Perito Moreno glacier, which moves two metres a day (downing whisky and glacial ice at the end), sailing on a catamaran through a lake of impossibly blue ice bergs and up to glaciers taller than skyscrapers, horse riding in icy winds to a lake populated with pink flamingoes and hiking up to snow at the top of a hill and finding puma tracks. And that was just El Calafate.
From El Calafate a bus trip through the desolate overexposed-yellow steppes took us three hours north, to El Chalten, a tiny hamlet known as Argentina's trekking capital, which has surprisingly made it onto Lonely Planet's top 10 cities for 2015 list (alongside the likes of Washington DC, Milan and Vienna), we trekked for days. The jewel on the hiking crown was Laguna de Los Tres – an 11-kilometre trail to the base of Mount Fitz Roy, a mountain with a sheer granite peak that's only summited once a year, which rises above the Lago de Los Tres, but which was entirely snowed over. As condors swirled in the sky, we ate cheese sandwiches and watched a cross-country skier traverse the lake – a tiny figure under the massive mountain – as thunderous sounds echoed around the mountain from pieces of ice crumbling off a hanging glacier behind Fitz Roy. The handful of other hikers, also tucking into their plastic-wrapped lunches, fell silent and I'm sure we were all thinking the same thing – I can't believe I'm here.
Patagonia stretches across Argentina and Chile, with the Andes mountains forming the national boundary. Chile gets a lot more rain than Argentina, so the Patagonian landscape to the west is markedly different – and we didn't want to travel all the way to Patagonia without seeing it. Bussing back to El Calafate, we rented a car and drove southwest (through a blink-and-you'll-miss-it-tiny border post on a dirt road) into Chile and Torres del Paine National Park. Here were green hills populated by guanacos (untamed cousins of the llama), rhea (ostrich-like birds) and calm deep-turquoise and navy blue lakes reflecting cloud-wreathed jagged mountain peaks like glass. It was astonishingly beautiful – a different landscape to Argentina's more bleak expanses.
We spent our days driving around the park, stopping at every view point and curve in the road to take photos and drank whisky with 700-year-old ice from the glacier in Lago Grey, a grey lake with floating ice bergs, sleeping in a geodesic dome and a lakeside yurt but the highlight was the full day hike to the base of Las Torres, three granite peaks after which the park is named. It was a lot of uphill, up the side of mountains, on muddy paths through southern beech forests, over mountain streams where we filled up our water bottles (the water in Patagonia is the purest I've ever drunk) – but all of it incredibly scenic, and a different view every half and hour. A rocky scramble to the top, over deep snow and treacherous icy patches, brought us to one of Patagonia's most famous views: the slate-grey towers looming over a half iced lake the artificial-looking colour of a topaz stone.
At this point, by the end of our trip, we'd run out of superlatives and adjectives to describe Patagonia. We could merely gape at this view, so beautiful to the point of surreality. Like so much that we'd seen in Patagonia – the other-worldly glaciers, ice bergs, mountains and wide open spaces that inspired a deep sense of calm – it was going to be etched in our memories forever. Two weeks in the "nothingness" was one of the best trips of my life.
How to plan a Patagonia trip
I don't usually do these trip planners in my blog, because I feel like there's usually an overwhelming amount of information out there for almost any destination, but I struggled to find a lot on Patagonia.
El Calafate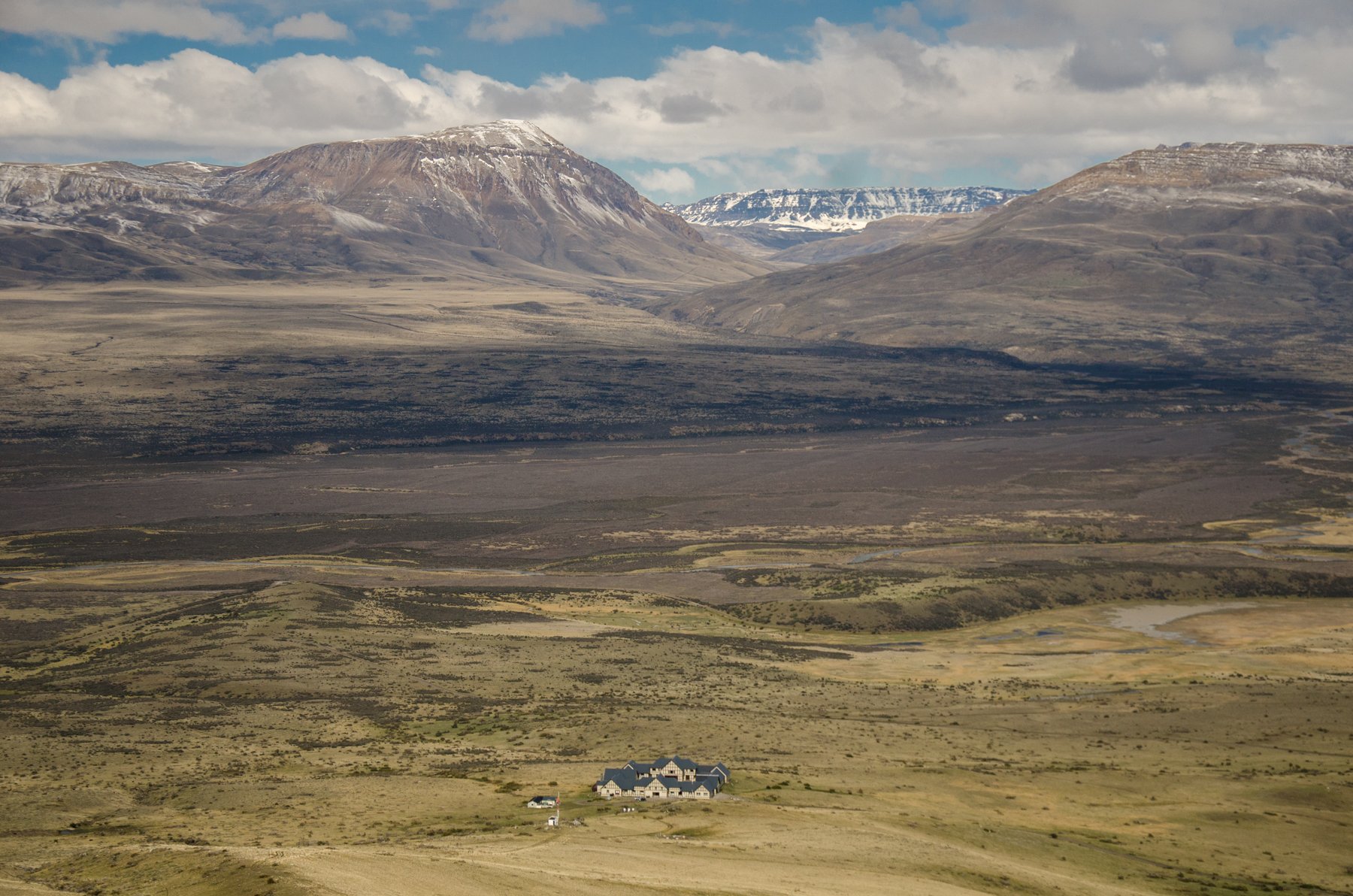 Our first stop in Patagonia, and what an introduction it was. We stayed four nights at Eolo Lodge, which is honestly one of the best places I've ever stayed at. The lodge is set on top of a hill on a huge estancia (cattle ranch), surrounded by acres and acres of rolling fields dotted with fluffy Hereford cattle and horses, and each of the rooms has huge windows to take in as much of the view as possible. When we weren't out hiking, ice trekking or horse riding, we were sitting in one of the lounges (where we were served high tea – a choice of tea from a two-page menu and a cake stand full of dulce de leche pastries, sandwiches, cheese and cakes), decompressing in the sauna, taking dips in the indoor pool and drinking Malbec gazing out at Patagonia.
El Chalten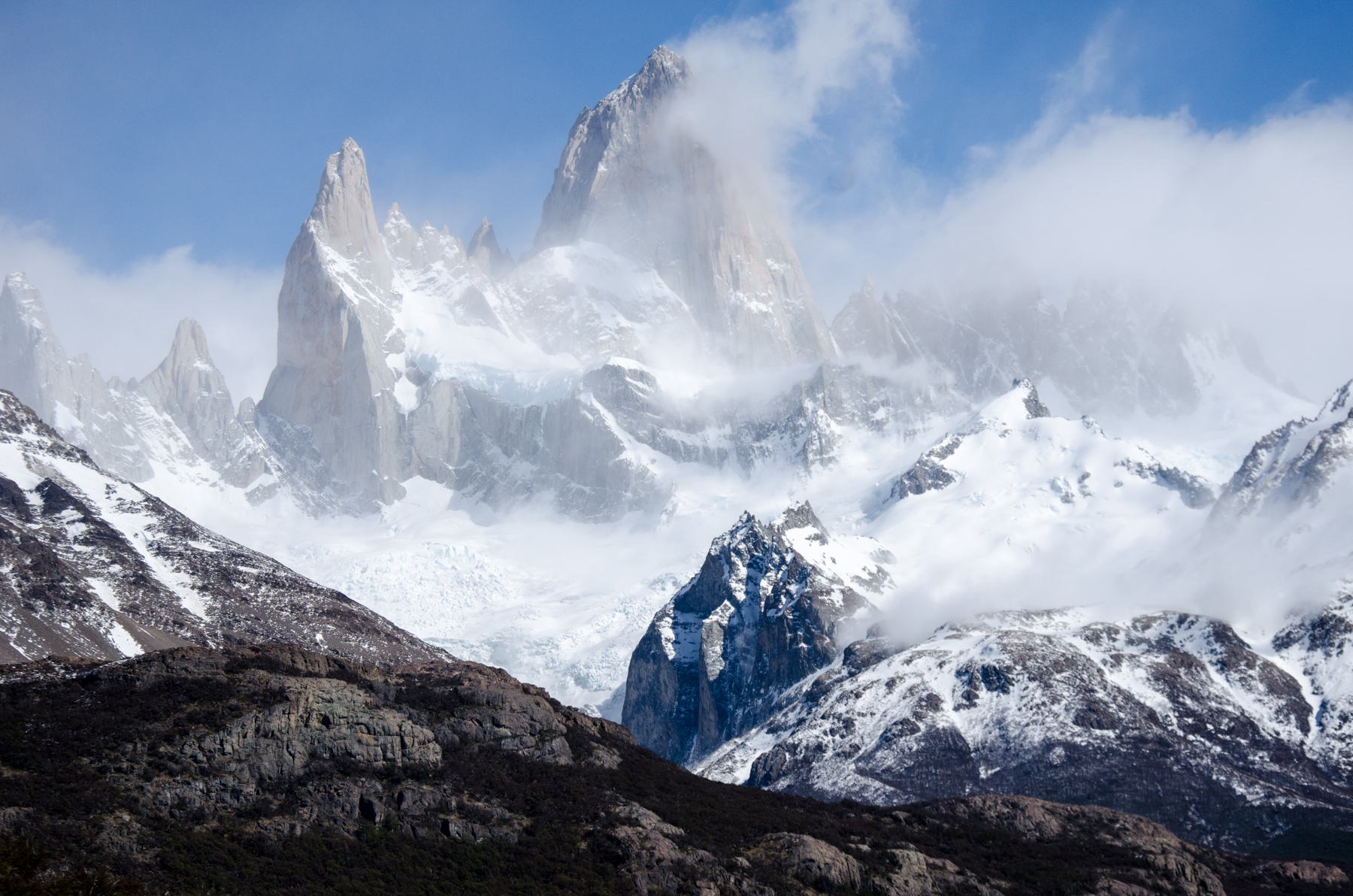 From El Calafate's bus station, one snowy afternoon, we took a bus three hours north to El Chalten, known as Argentina's trekking capital. We stayed in the warm and cosy Hotel Destino Sur for three nights, spending our days on hikes (all the trails we did were within walking distance of town) – the spectacular 22-kilometre Laguna de Los Tres one day, and the much shorter Laguna Capri and Mirador de las Condores and de las Anguilas the other days. In the late afternoons after hiking we relaxed our sore muscles in the hotel's sauna and Jacuzzi, and refuelled each evening with locally brewed beers and huge bowls full of homemade pasta in cheesy sauce from the tiny Alpine-like restaurants in town.
Torres del Paine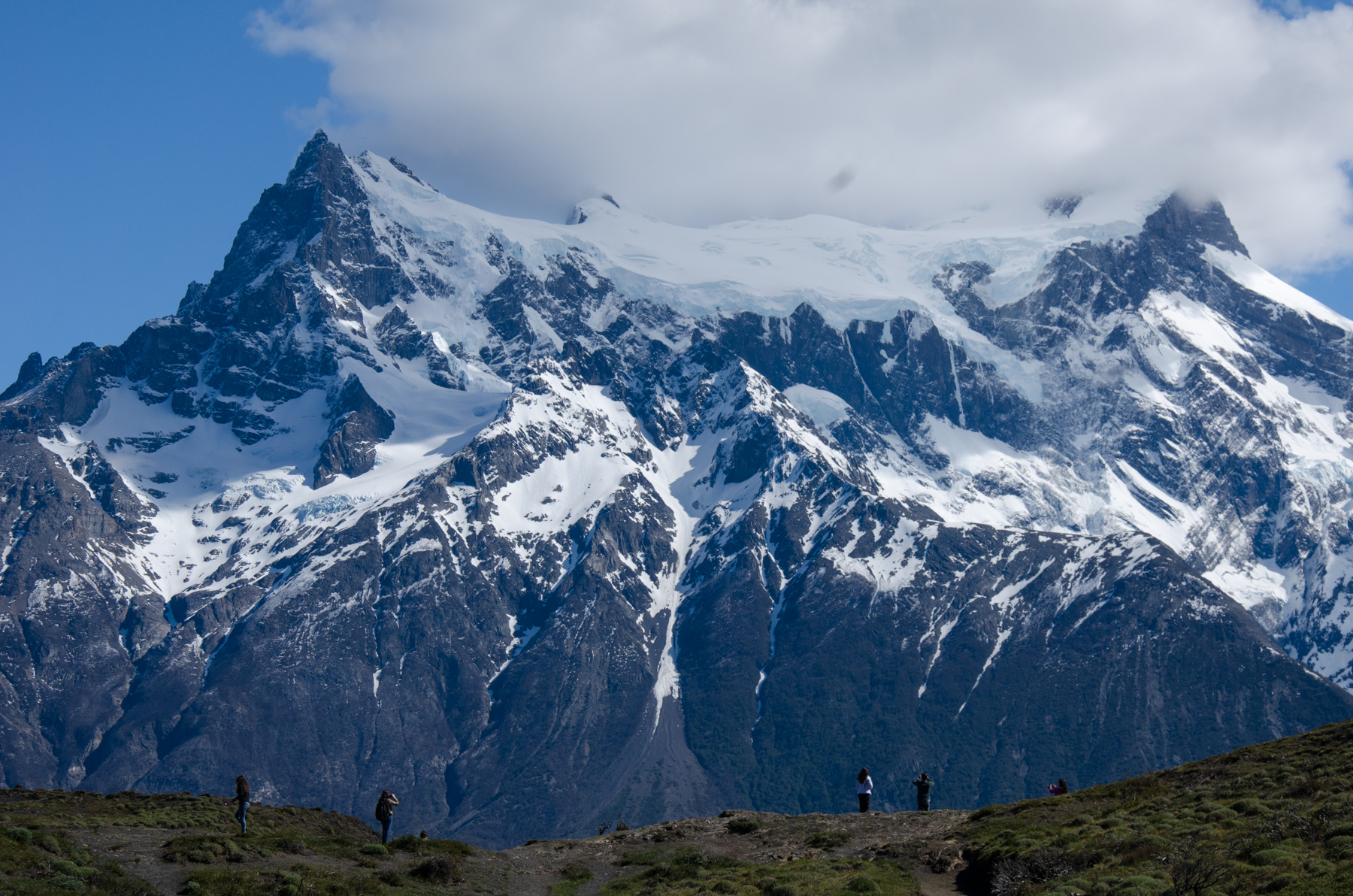 We headed back to El Calafate on the bus and hired a car from Dubrovnik Rent a Car. Car hire is extremely expensive in Patagonia, and all the car hire companies charge pretty much the same prices. You can take a bus from Argentina to Chile, but we wanted the freedom of a car to be able to stop off where we wanted to. The car hire company was fine, but the Ford Focus was a little crusty (the wing mirrors shook like they were going to fall out, one light didn't work and the air conditioning knob broke on day one) – nevertheless it held up on the 1000 kilometre trip, most of which was on gravel roads. From El Calafte we drove south towards Chile on empty roads where we only passed a few other cars. The border crossing at Cerro Castillo was the easiest and quickest one I've ever done – five minutes in Argentina and about seven minutes on the Chilean side, where they have to check your bags to make sure you're not bringing in any fresh produce. We drove slowly to the entrance to Torres del Paine National Park, stopping to take photos of lambs, guanacos, rheas and a dead armadillo along the way.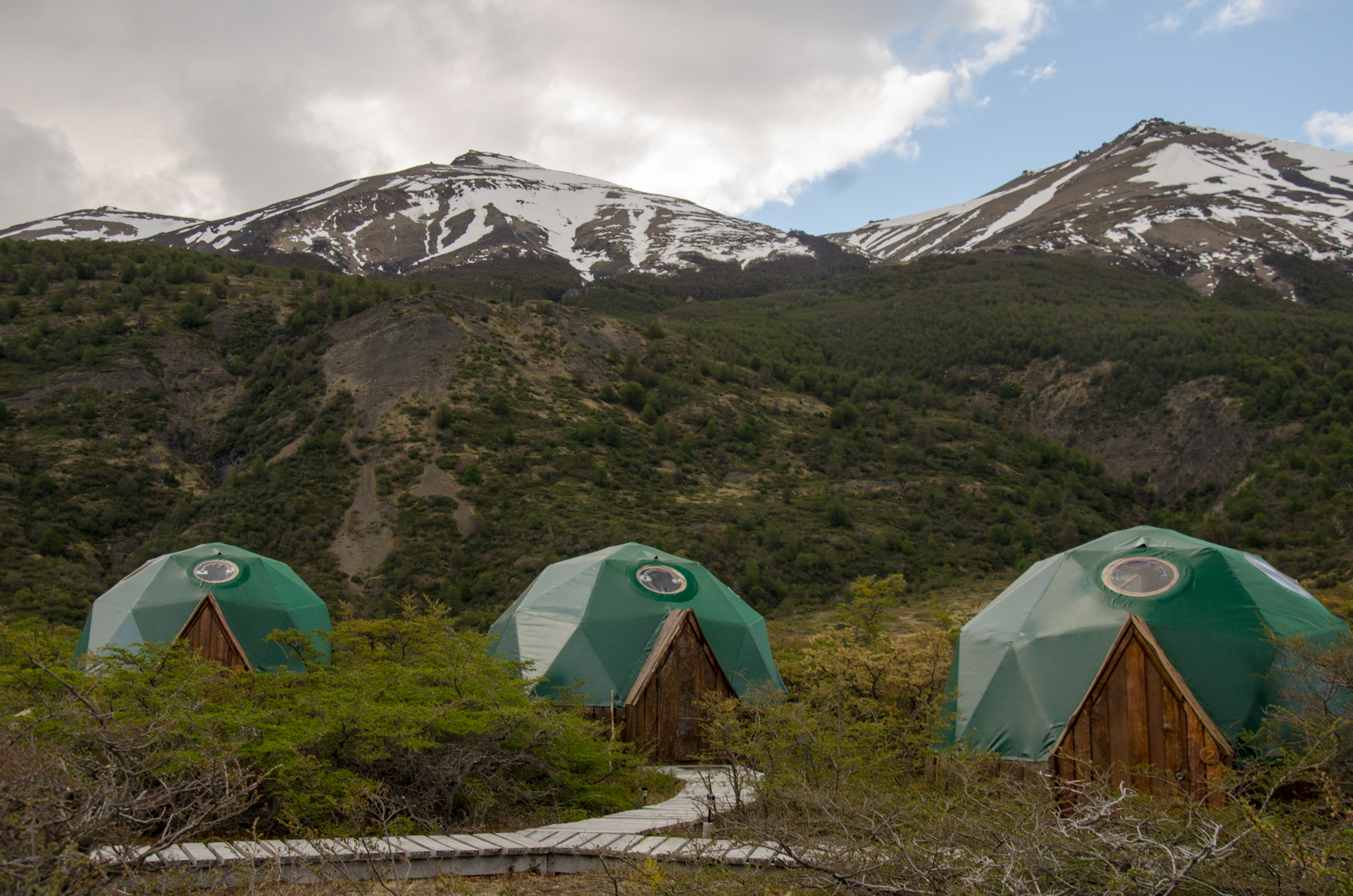 For our first two nights in the park we stayed in a geodesic dome at EcoCamp Patagonia – one of the most memorable hotel rooms I've ever slept in! Our dome had a wood fire, an ensuite bathroom and a massive bed where we drank tea and watched the rain falling on the dome's plastic roof. The camp is very close to the start of the Base de Las Torres hike, probably the most famous hike in the park – a 9 kilometre trek up to the base of the striking granite peaks called Las Torres (the towers). After a day of rain, we had sunshine and very little wind – perfect conditions to make the calf-burningly steep hike up to a truly spectacular view.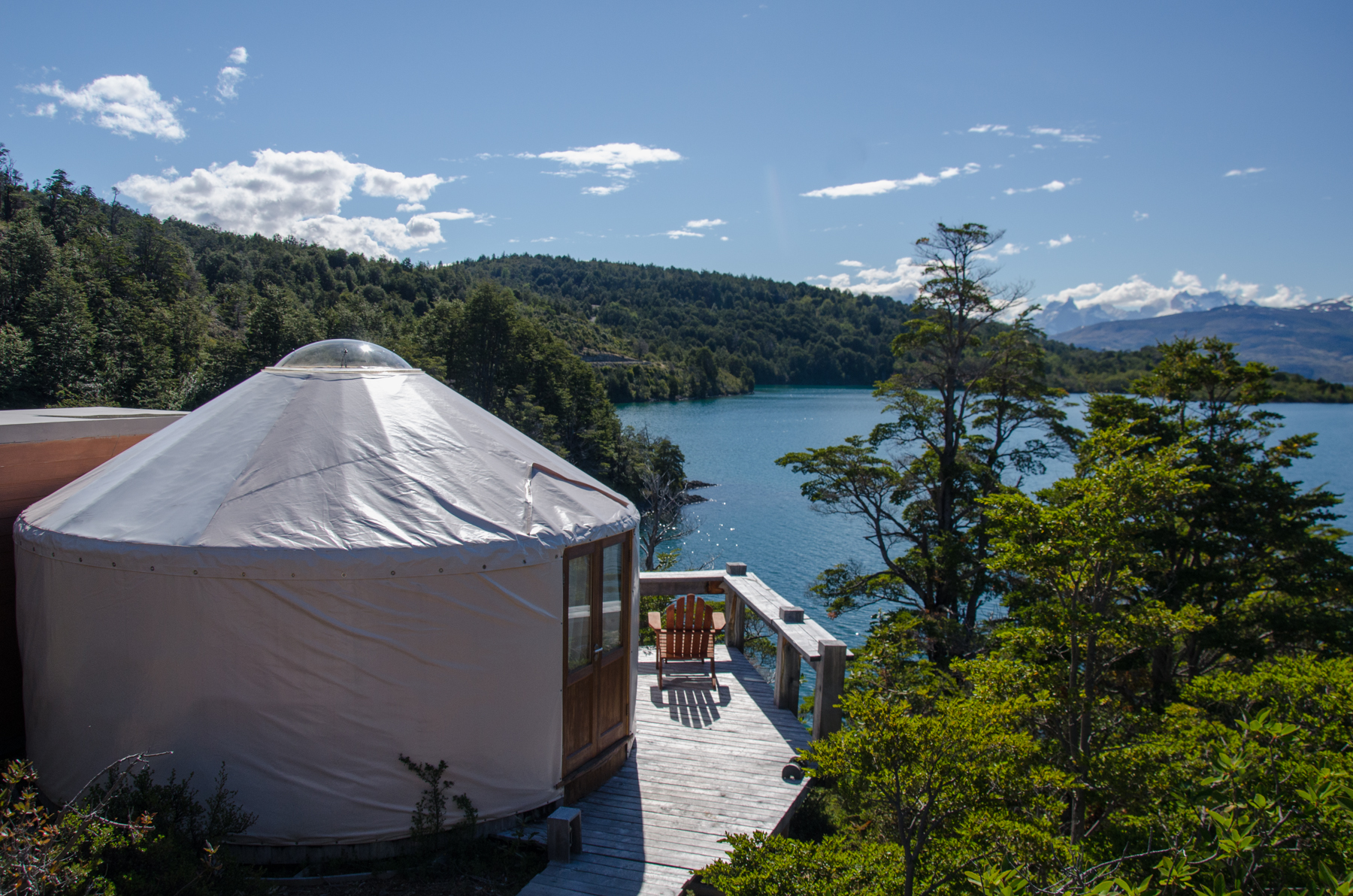 Our last night was spent in a yurt on the shore of the beautiful Lago Toro, just outside Torres del Pain National Park, at the Scandi-cool Patagonia Camp. We sipped pisco sours and talked about Die Antwood with the barman, hung out with a friendly fox who scouts around the camp looking for food, drank the delicious Cerveza Austral beer infused with calafate berry, went on a hike to Lago Grey, had a picnic of sandwiches, brownies, soup and more Cerveza Austral in the sunshine and slept under a skylight where we could watch the night sky.
Budget for a Patagonia trip
Patagonia is expensive, but it is possible to travel on a budget. Flights to El Calafate from Buenos Aires are an unavoidable cost (of around US$300 return – more during peak season), unless you want to take a really long bus trip. There are a fair number of bus options from El Calafate to El Chalten, and from El Calafate to Puerto Natales in Chile, from where you can catch buses to Torres del Paine National Park. We saw a lot of people hitchhiking, so if you're really cash-strapped, there's that option.
In terms of accommodation in Patagonia, Argentina is a more affordable than Chile. In El Calafate and El Chalten there are many hostels to choose from, where you can cook your own food and save on eating out.
In Chile's Torres del Paine National Park, all the accommodation options are pricey, apart from camping in your own tent, which costs US$12. Choose from hotels or more rustic refugios, which are mountain lodges located on the hiking trails and offer beds from US$48 (you book the refugios and campsites through this website). There are limited dining options in the park, and food has had to travel a long way to get there, so eating at the refugios and hotels is expensive. You may want to stock up on provisions in Puerto Natales (the closest town to the park entrance) before heading into the park.
When to go to Patagonia
Almost everything is closed in Patagonia during the winter months (May to September). December, January and February are the peak months when it's warmest. We went in October, which was perfect as we got low season rates, there weren't many tourists, and we mostly had hiking trails to ourselves. We were very lucky with the weather though – we only had one day of snow and two days of rain and the rest of the time it was sunny. It was still cold though – at night it dropped below freezing.
How long to go for
Because it's fairly hard to get to, I wouldn't suggest that you travel to Patagonia for anything less than a week. Two weeks was a good time for us to have seen the Argentinian and Chilean sides, but I could have easily stayed for a month.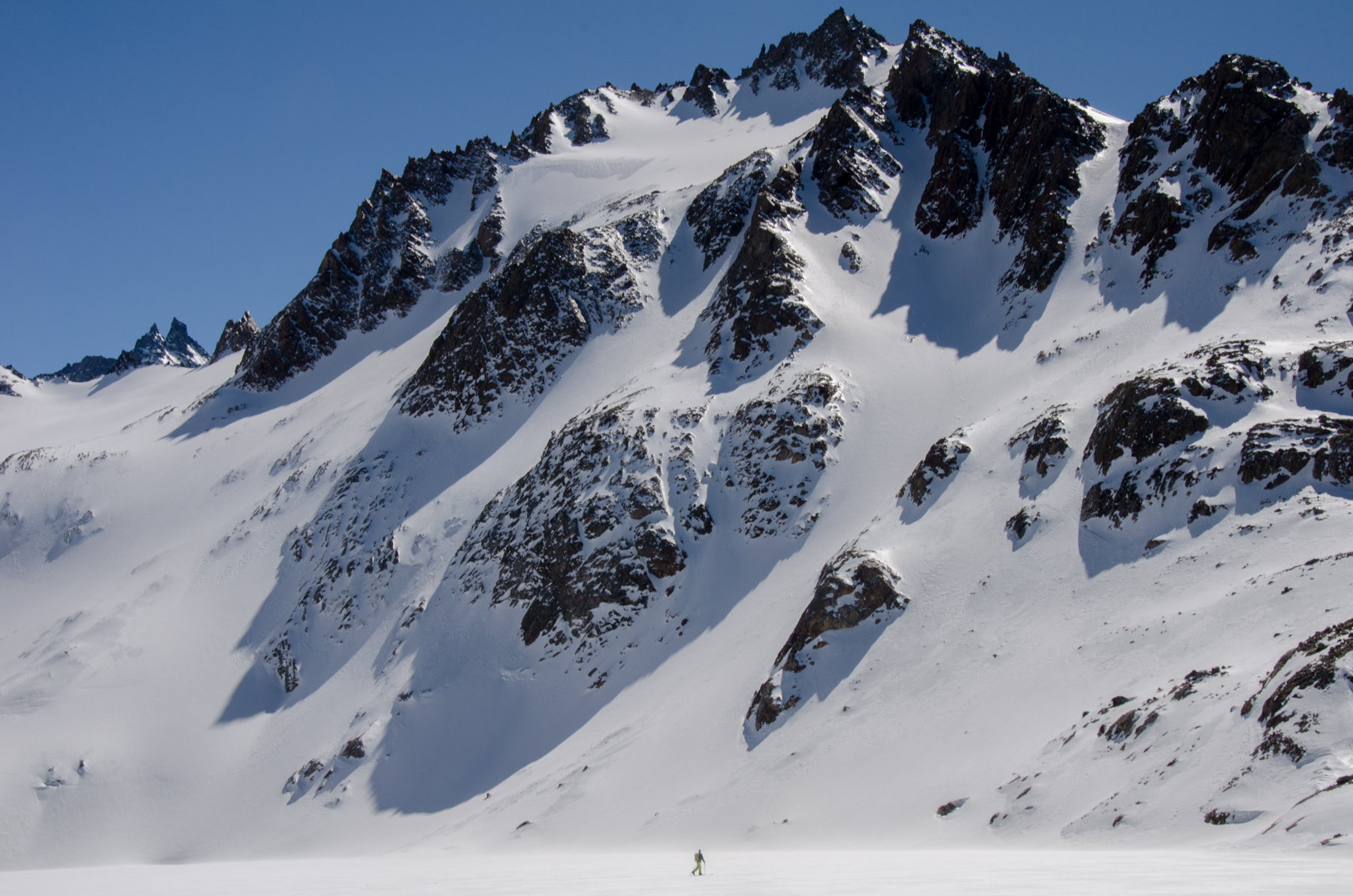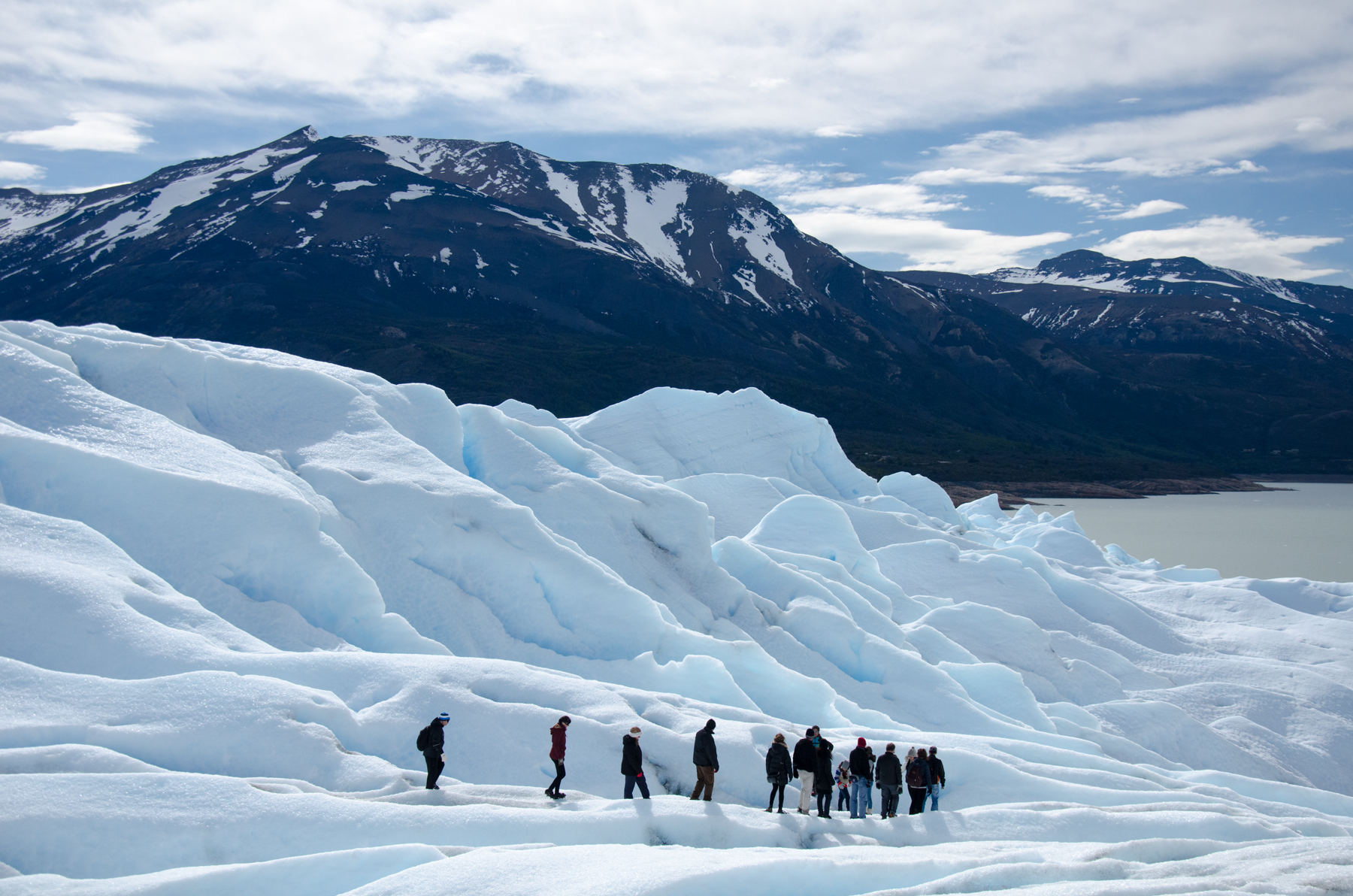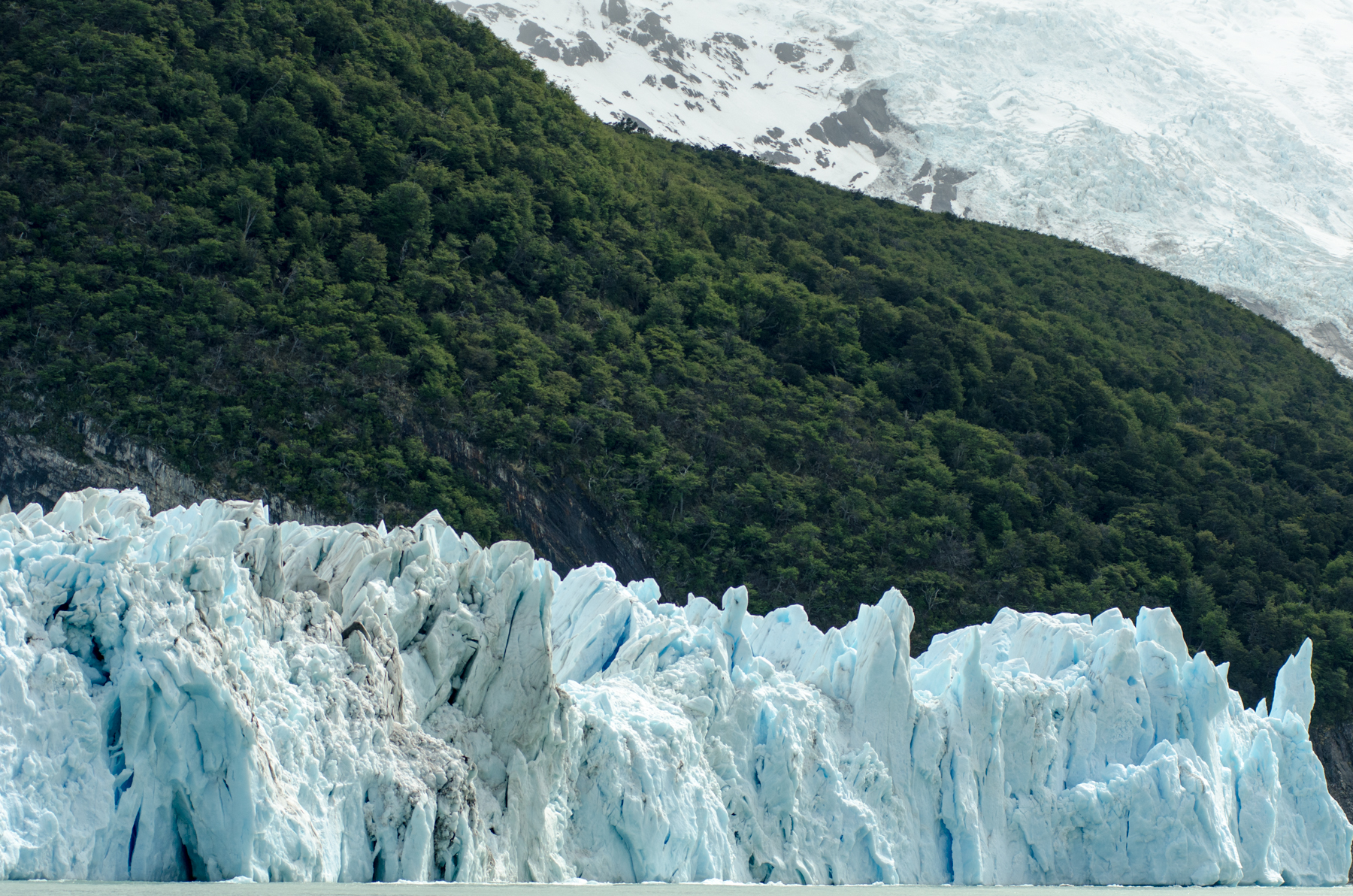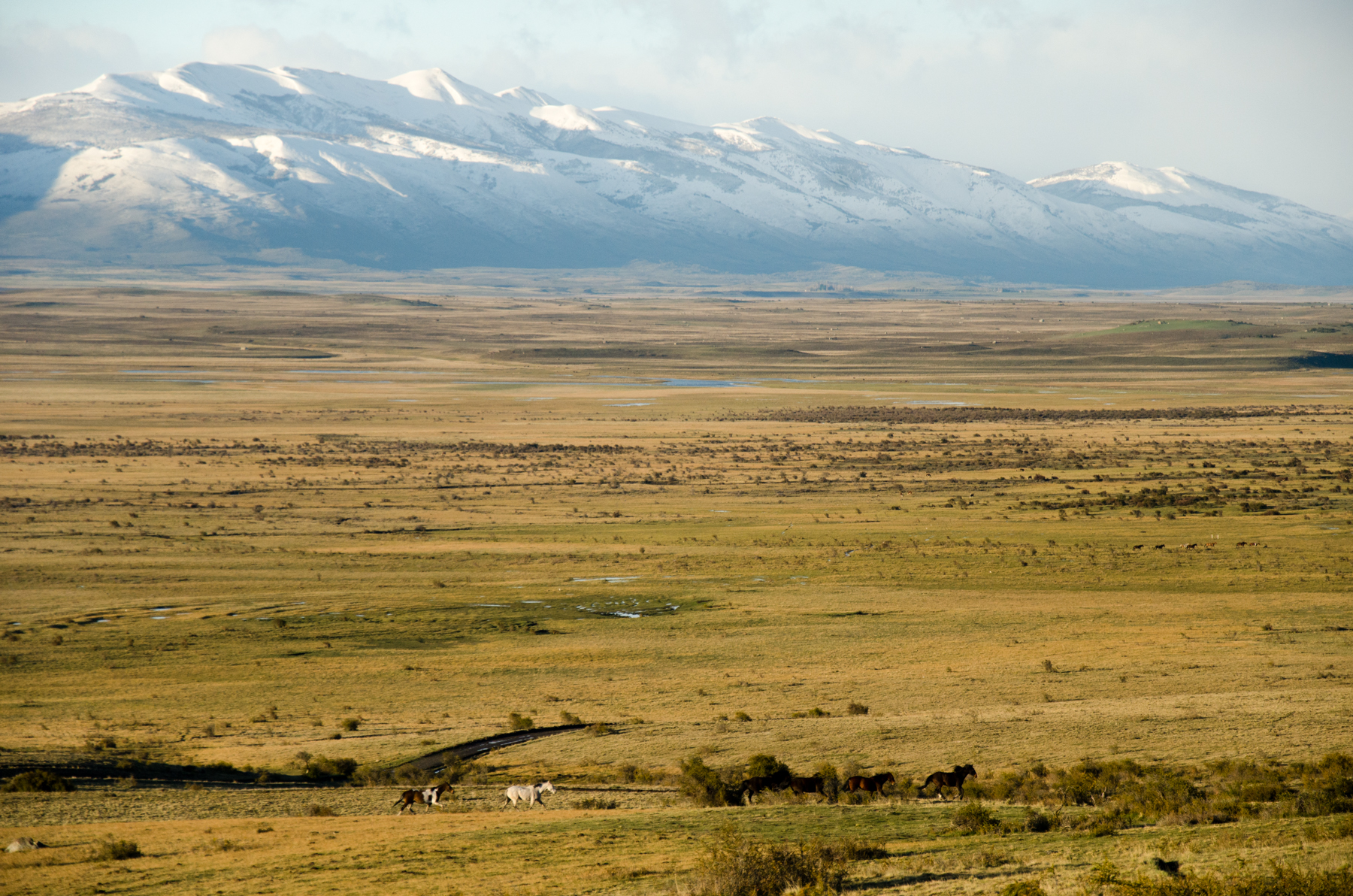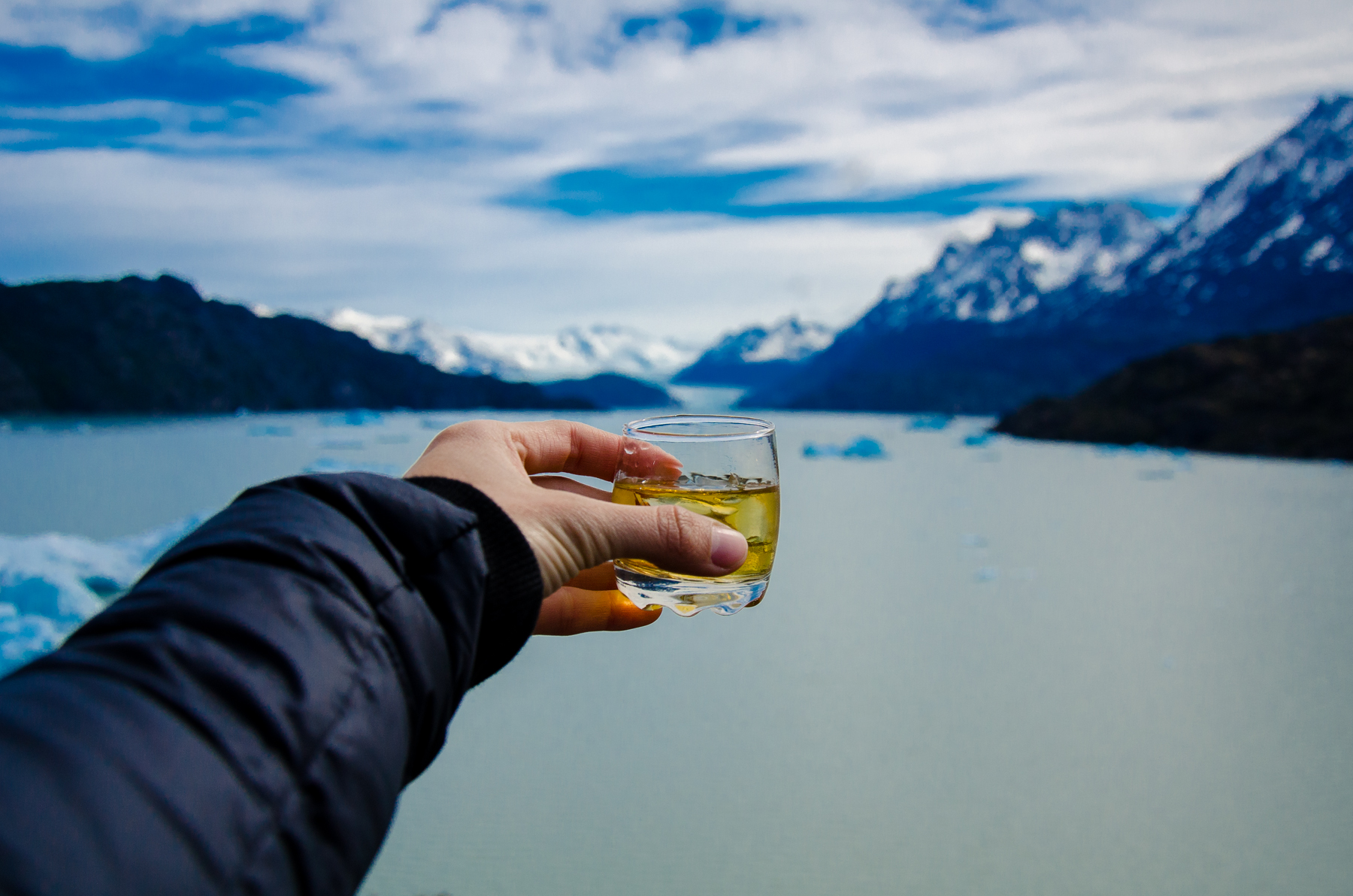 Google+