Sometimes I bemoan being a travel journalist because it means I have to share the special spots I encounter on my travels, which means that they get booked up and if I go again I have to reserve months in advance. But then again, I get to find these amazing places in the first place.
Papkuilsfontein went straight into my little black book of travel awesomeness pretty much from the moment that we drove through the gates after a two-hour drive north of Clanwilliam through the barren blow-drier-hot vast landscapes of the Northern Cape. The farm has several restored century-old gorgeous country-chic cottages (with luxurious modern touches, such as hot outdoor showers) on its vast property of sheep, rooibos, fynbos and olive trees. There's a 180-metre canyon on the farm, ancient rock art, a waterfall, rock pools and a chic minimalist pool overlooking a windmill, and nothing else around for miles. There's no electricity, so at night your cottage is lit up by candles and paraffin lamps. It's tranquil, restorative and utterly romantic.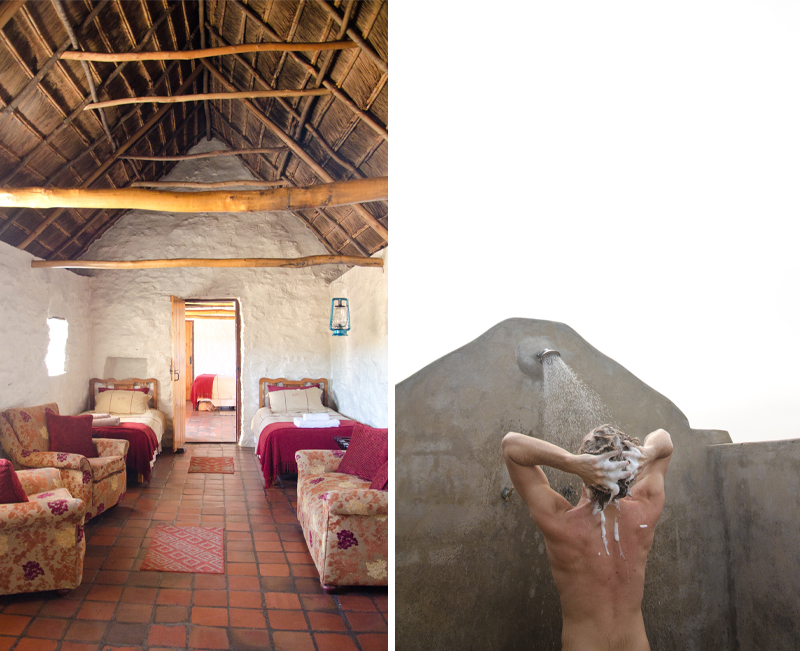 I loved the farm tour which took us off road through thickets of fynbos and past interestingly-shaped boulders in a trust old Landy, sitting on our stoep drinking red wine under the Milky Way and whiling away hot afternoons in the pool, but my highlight was the food.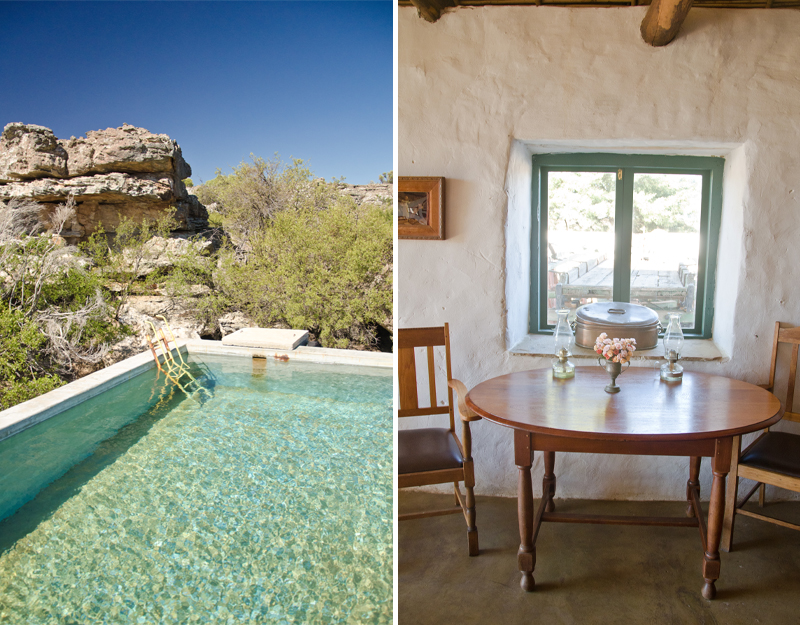 As we arrived, roosterkoek were being braaied over the fire in the dining room of the main house and we were given a basket full of the piping hot bread, together with bowls of farm butter and homemade apricot jam. It reminded me of the Karoo farm childhood I never had. In the evening, instead of self catering, we opted for a cooked dinner. This is not just your average communal dining room affair. Instead. a two- or three-course fabulous meal is prepared for you, brought to your cottage and set up at your own table with candles. We were served a delicious vegetarian feast of mushroom pot pie, green beans cooked in the farm's olive oil, honey-glazed carrots, perfect roast potatoes and cucumber salad, topped off with pavlova filled with decadent cream and fresh peaches. Breakfast, served back the main house, also passes the gourmet test: fruit salad and yoghurt, the best porridge oats ever (with butter and brown sugar) and a three-cheese-asparagus souffle.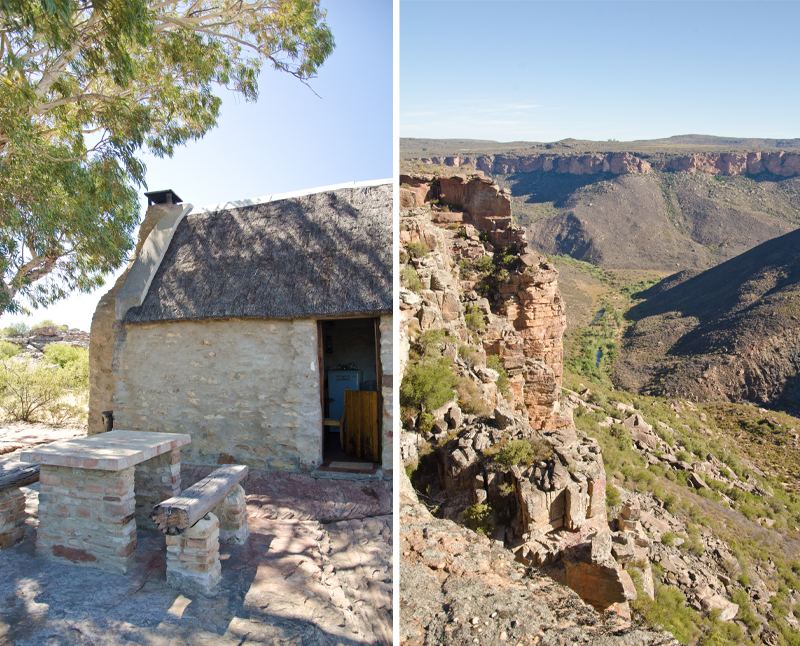 I can't wait go back in early spring (July to September), when the farm is covered in carpets of wild flowers  – although it will have to be in 2014, as Papkuilsfontein is already almost entirely booked up this year. Whether you visit Papkuilsfontein in the heat of summer, like me, or in the cooler months (when you can light fires in your cottage fireplace and snuggle up to hot water bottles) you're likely to fall in love with this perfect country retreat.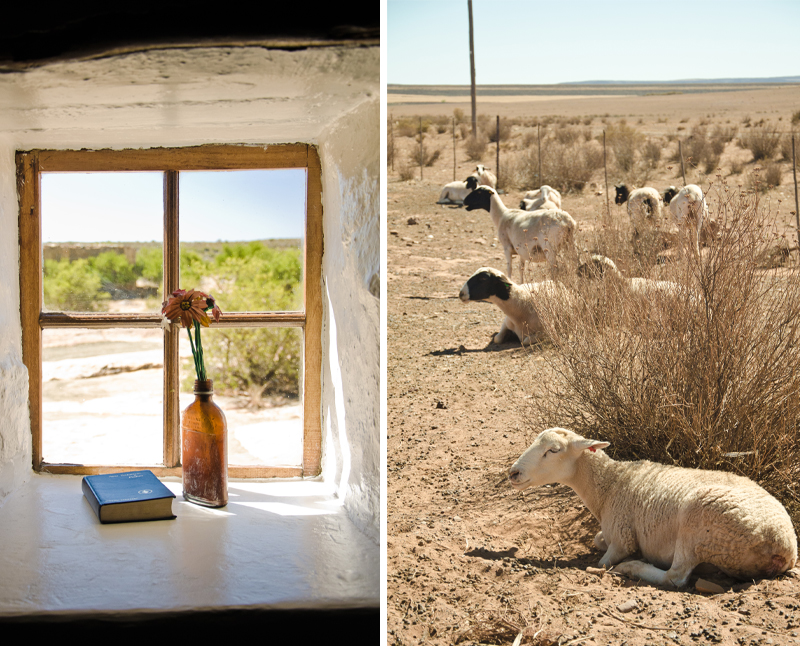 Papkuilsfontein
How to get there: Papkuilsfontein is near Nieuwoudtville in the Northern Cape. It's 350 km from Cape Town (around 4.5 hours), which makes it a bit far for a weekend. It's best to take a long weekend or full week and do a road trip up the N7 through the Cederberg (one of my favourite places) and stay on a farm outside Clanwilliam to break up the long drive. Once you book at Papkuilsfontein, you'll get detailed instructions on how to get there from Niewoudtville.
Accommodation: There are three cottages on the Papkuilsfontein farm, which sleep between two and four people (we stayed in the lovely De Hoop cottage). The family also own a guest house and two other cottages nearby, closer to Niewoudtville.
Rates: It's R350 per person for the self-catering cottages, with breakfast (R110 per person) and dinner (two courses R160, three courses R215) extra.
Contact: Tel 027-218-1246, [email protected], www.papkuilsfontein.com
Google+