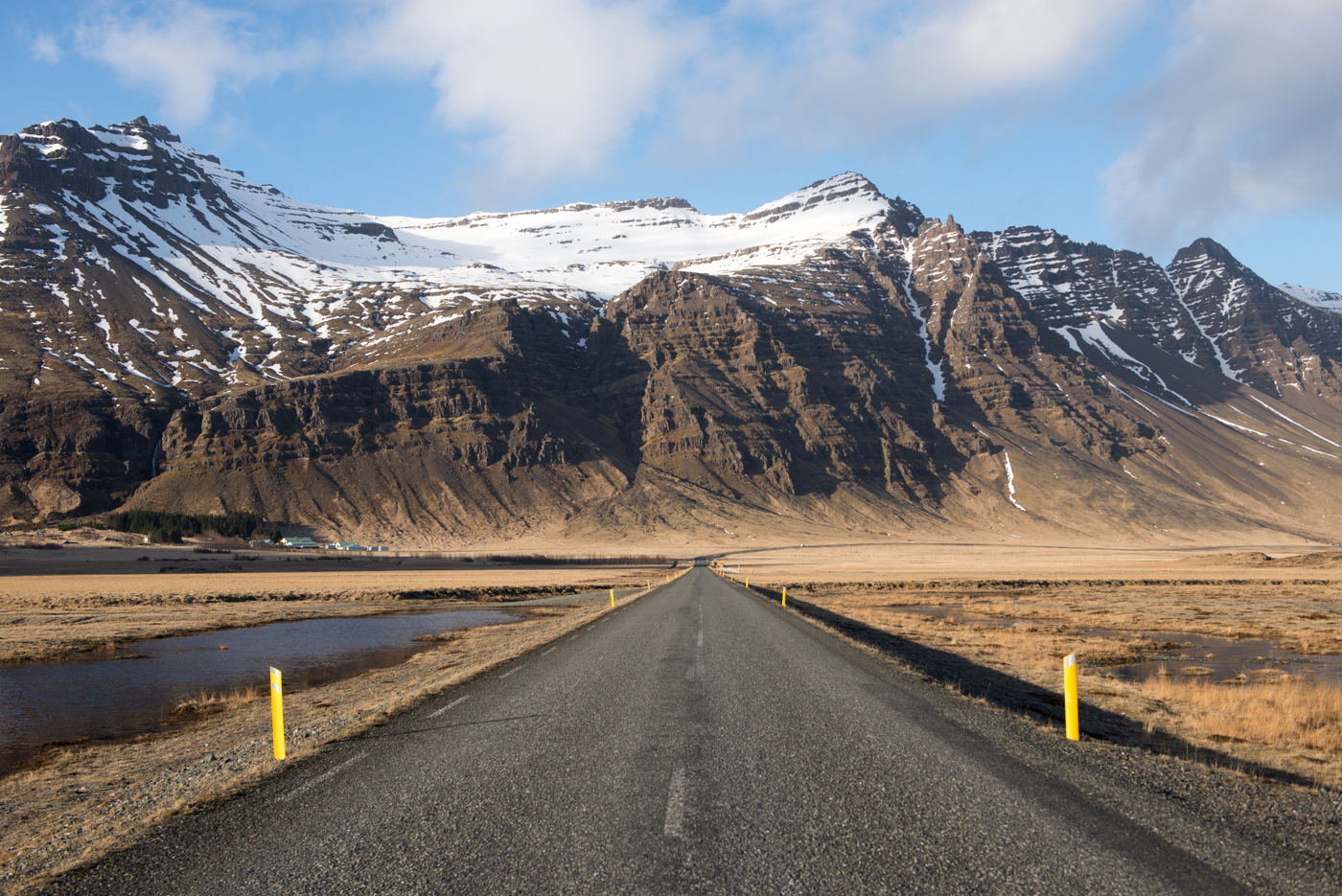 I've always wanted to visit Iceland, but I always saw it in the same league as Antarctica: the kind of place that I'd maybe get to later in my life, when I have more money. Like Antarctica, it seemed so far away and so expensive – a place you save up to see after you've gone to all the other, more accessible, places on your list.
So when I read about an Icelandic budget airline launching flights between the US and Iceland just at the time that we were planning our journey from Mexico to Europe, it was like the travel gods had intervened. There was no way I could not book that $120 flight.
It seemed the only way to really see Iceland is to drive right around it on the 1332-kilometre Ring Road circling the island, which is what we did, hiring a car as we arrived and setting out with a map and layers of thermals.
Day one – Reykjavik
We started off our nine-day road trip around Iceland in a sleeting Reykjavik, where we drank beer in the Big Lebowski bar, visited the penis museum and ate the best fish and chips ever and marvelled at how Nordically cool Icelandic people are, with their woollen knitted sweaters, thick hipster beards and thriving music and arts scene in a city of just 120 000 people.
Day two – Thingvellir National Park
The next day we got up early and drove into a snowy Thingvellir National Park to go diving at Silfra, a glacial river filled with some of the purest water on the planet. We donned cumbersome dry suits and plunged into water just above freezing to dive between the continental plates, at one point touching Eurasia and North America at the same time. This definitely made the uncontrollable shivering and my almost-frozen blue lips worth it. That afternoon, we took a scenic flight in a tiny plane over the Vatnajökull ice cap to see the Eyjafjallajökull volcano (the famous one that disrupted European air traffic in 2010), which looked like a harmless white mountain, and steaming geysers surrounded by snow. From the air there were no signs of human life apart from power lines and a few hiking cabins nearly entirely covered with snow. It was a glimpse of just how wild and sparsely inhabited this island is.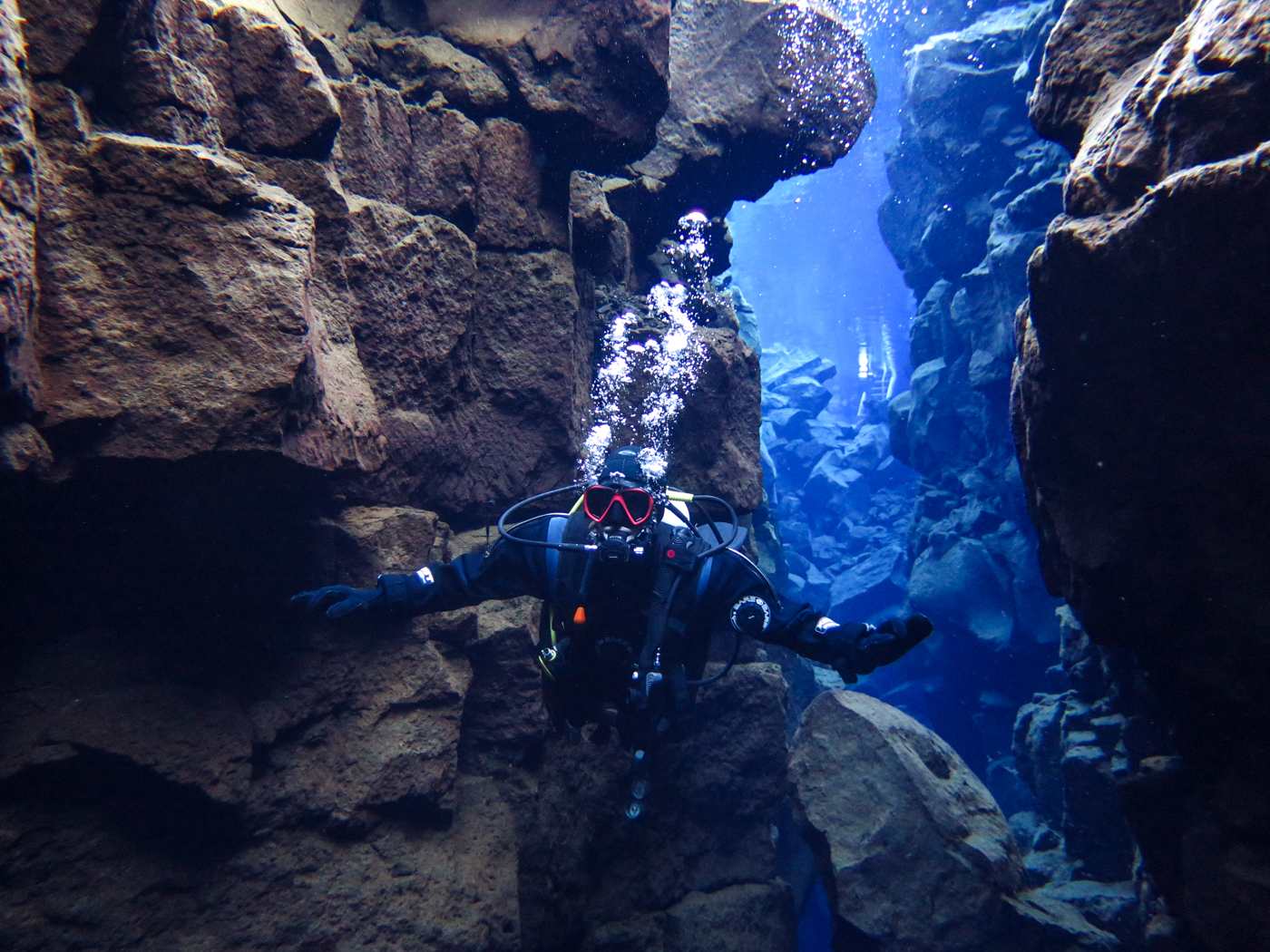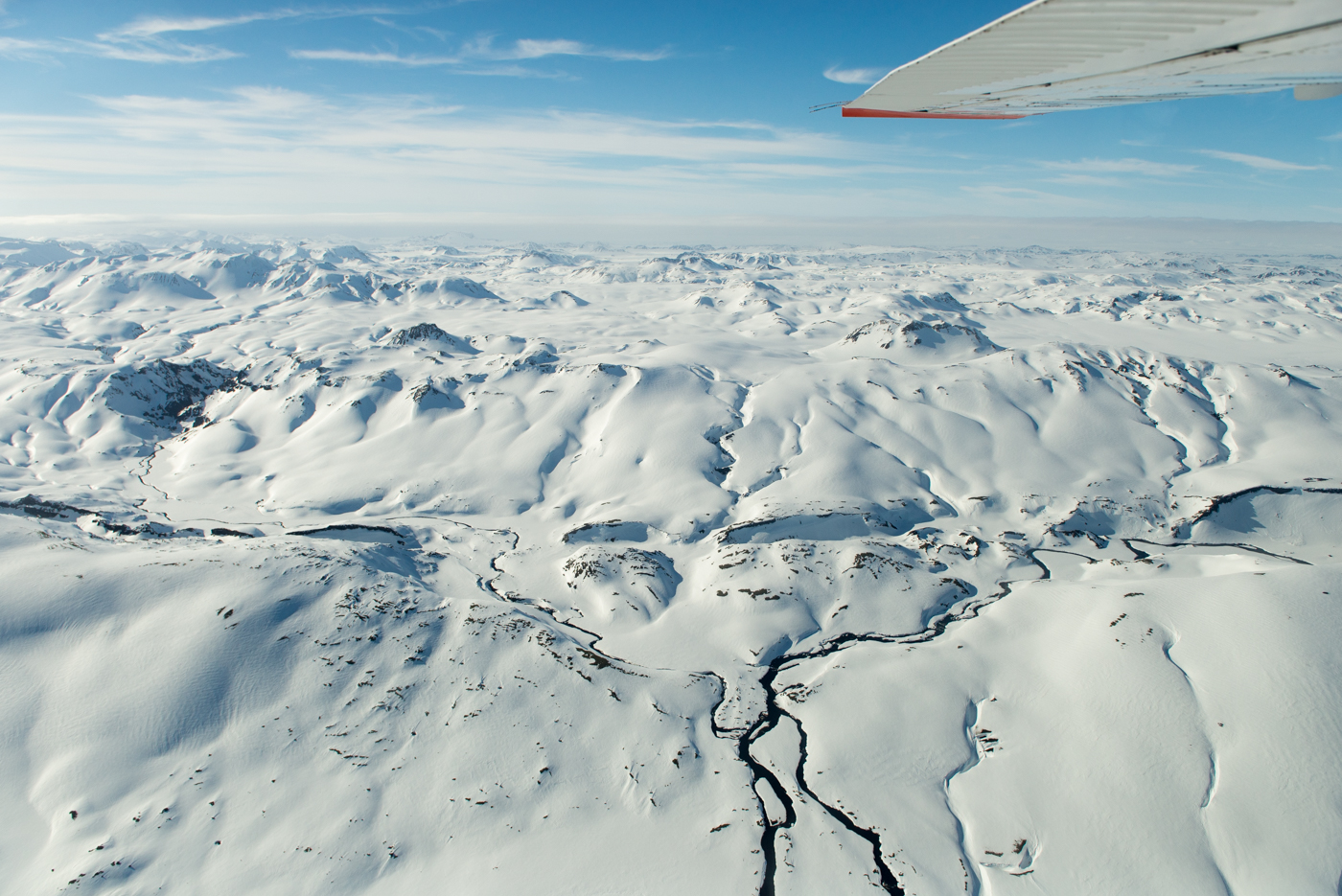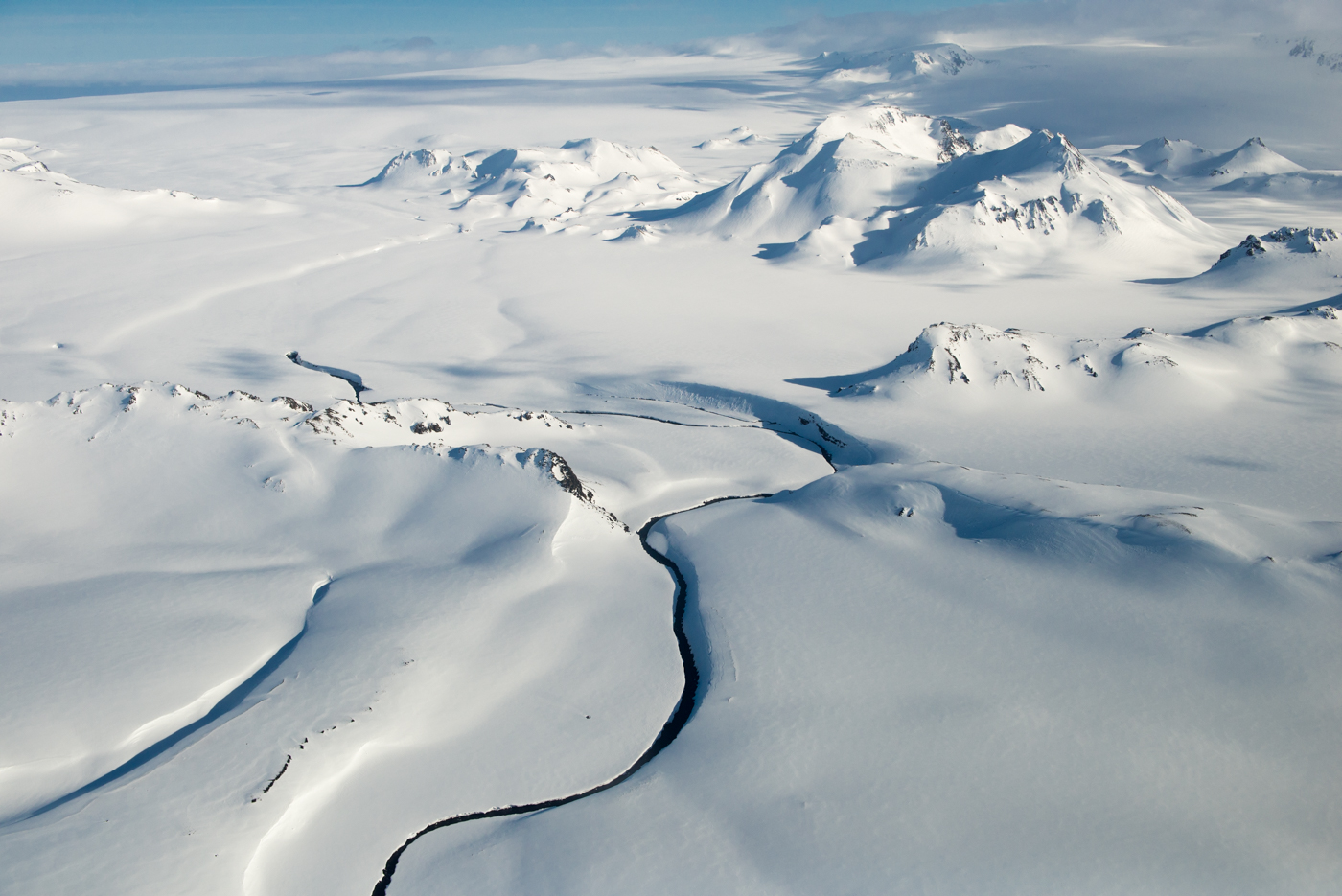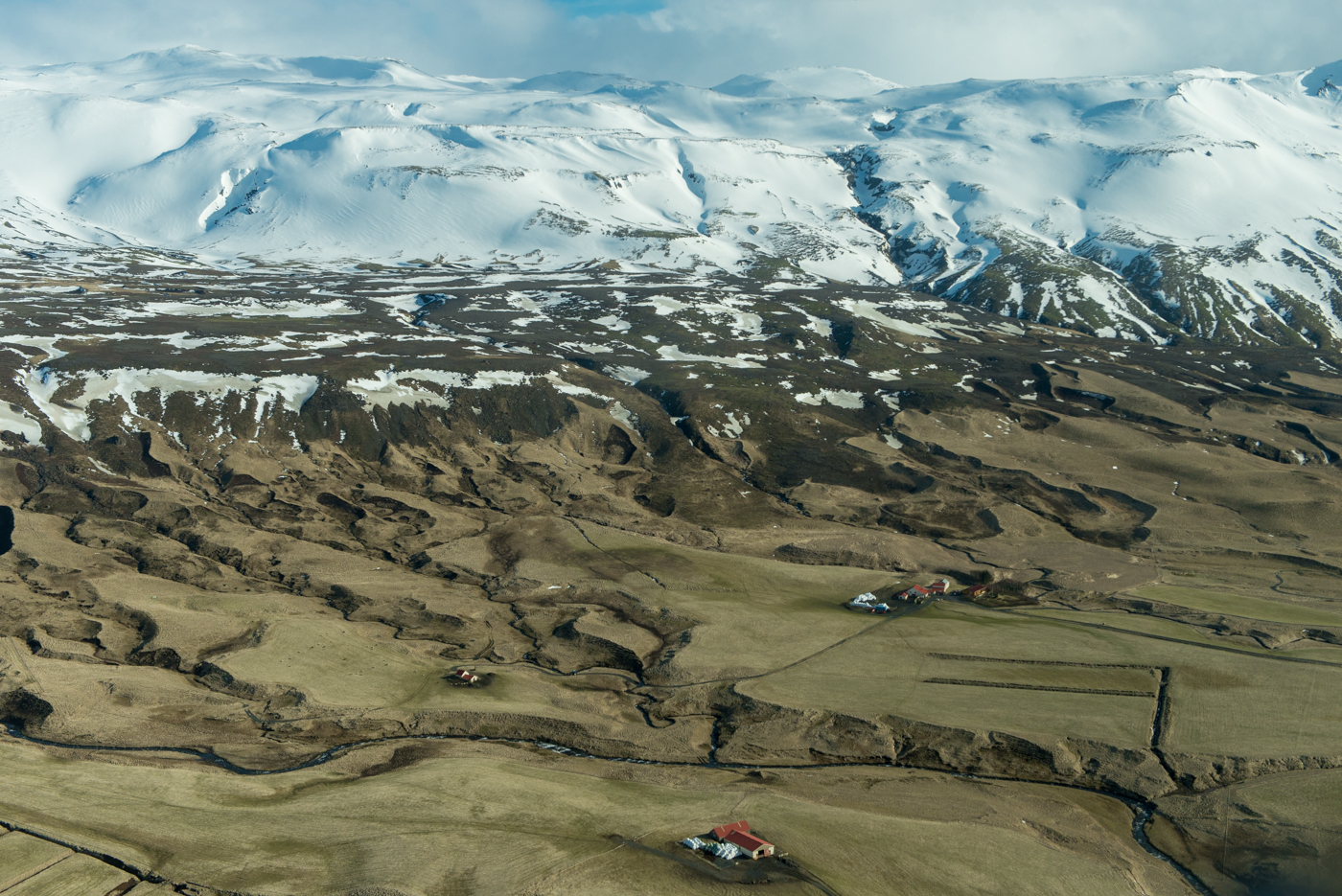 Day three – The southeast
After driving for awhile through fairly featureless fields south of Thingvellir National Park, we suddenly started seeing the kind of epic landscapes Iceland is famous for: huge cliffs swathed in mist looming over tiny farmhouses below, the thunderous Seljalandsfoss and Skogafoss waterfalls dwarfing tiny tourists underneath them, white waves crashing onto the black sand beaches of Vik and then the magnificent sight of the Vatnajökull glacier from a distance (the biggest glacier outside of the polar regions) – a vast tongue of ice pouring out of the mountains. We spent the afternoon hiking with crampons on the Svínafellsjökull, an outlet glacier cut through with lines of dark clay like skeins of blue cheese mould, which looked strangely familiar. It turns out that the glacier was a location set for Interstellar and Batman Begins and it fills in for the world north of the wall in Game of Thrones.
Napping in the car with jet lag, I nearly missed the Jökulsárlón glacial lagoon, which in a day of spectacular sights, was a highlight. Iceland's deepest lake collects icebergs that break off the Vatnajökull glacier. The icebergs melt at the mouth of the lagoon's exit, and float down to the sea, about a kilometre away. In the late afternoon light the lake was magnificent. We sat on the black shoreline in silence watching the light catch on the edge of the icebergs and listening to the sounds of them bumping into one another and melting into the lake with crackles and pops.
Day four – Hofn
Pouring rain scuppered our hiking plans, so instead we took a slow drive to Hofn, winding our way around dramatic black cliffs. Hofn, a tiny harbourside town of 2000 people, seemed like a bustling metropolis after all the empty countryside. We bought some supermarket sushi and drove out of town to the ruins of a modern-day Viking village – the abandoned set of a Hollywood film that ran out of money. In the drizzle and biting wind, under heavy grey skies the village, set between mountains and sea, felt positively eerie, wooden shutters creaking in the wind, like an actual movie scene. In the afternoon the sky cleared up and we walked around the harbour, buffering ourselves against the wind. Hofn is famous for lobsters, so for dinner we went to the restaurant across the road from our guesthouse and tried not to look at the prices as we ordered baguettes filled with lobster tails – the best lobster I've ever had – and drank Vatnajökull beer made with glacial iceberg water and wild thyme that only grows in the summer months.
Day five – Hofn to Lake Mývatn
After a breakfast of creamy blueberry skyr, we headed off on the Ring Road on a sunny morning, hugging the eastern coastline as we looped around beautiful fjords and then headed up into the snowy mountains to drive north. It was 16 degrees and as we stopped for photos we could hear the sound of snow melting into the ground. For an hour or two we saw no one else and no other car as we drove through what felt like the edge of the world. Once we'd passed the town of Eglisstadir, the landscape became even wilder: high up on snow-covered volcanic plains, chocolate-brown hills were marbled with snow like white chocolate brownie mix and iced-over milky blue ponds looked like melted Hall's cough drops.
We turned off the Ring Road and headed off a lonely country road to get to Europe's most powerful waterfall, Dettifoss, which poured down cliffs covered in snow and ice and created a thick banded rainbow in the sky. There were only a few other tourists there on a late sunny afternoon, and we all stood in silence as a chunk of ice the size of a house fell of a cliff with a resounding boom and huge spray, reminding us of the raw power of nature.
Day six – Lake Mývatn
In what turned out to be our favourite day of the trip, we explored the lunar-like landscape around Lake Mývatn: the steaming vents and piping fumaroles of Hverir, where we stood enveloped in the warm eggy steam to dethaw from the cold wind and drove up into the hills past Krafla, a steaming geothermal power station that looked like somewhere a James Bond villain's lair. Here the road was snowed over, so we parked the car to hike through snow that came up to our knees to a sulphurous pale duck egg-blue sulphurous pool surrounded encircled by dark yellow sand and black volcanic rocks spewing forth steam. There was no one else around for miles, and everything was surreally quiet.
After lunch at Vogafjos Cowshed-Café, where you can watch cows being milked for the cheese on the farmhouse platter with smoked Arctic char and cake-like geyser bread baked in geothermal geysers, we hiked up the near-symmetrical Hverfell crater and explored the volcanic pillars of Dimmuborgir, which is supposedly home to trolls. A day of hiking called for a relaxing soak in the Mývatn Nature Baths, a natural open-air ice-blue hot pool with views down to the lake far below. The sun was only starting to set at 8.30pm, the outside air temperature was 8 degrees, and in the pool it was a toasty 37 degrees. I thought that was the most perfect way to end a great day, but then at midnight we spotted a flash of green outside our window. We hurriedly got dressed and drove our car out to an empty road, where we were treated to an hour's lightshow: the Northern Lights dancing across the sky. It was eerie and magical and just as spectacular as I'd thought it would be.
Day seven – Lake Mývatn to Snaefellsness
A long and not very scenic whole-day drive brought us from Lake Mývatn past Iceland's second biggest city, Akureyi, and right across the north west of the island to a sliver of land like a finger pointing west – the Snaefellsness Peninsula, where we checked into the incredibly romantic Hotel Búðir – the kind of place you'd want to be snowed into, which is next to a striking black church (one of the more unique places to get married in, if you're ever looking for a destination wedding location).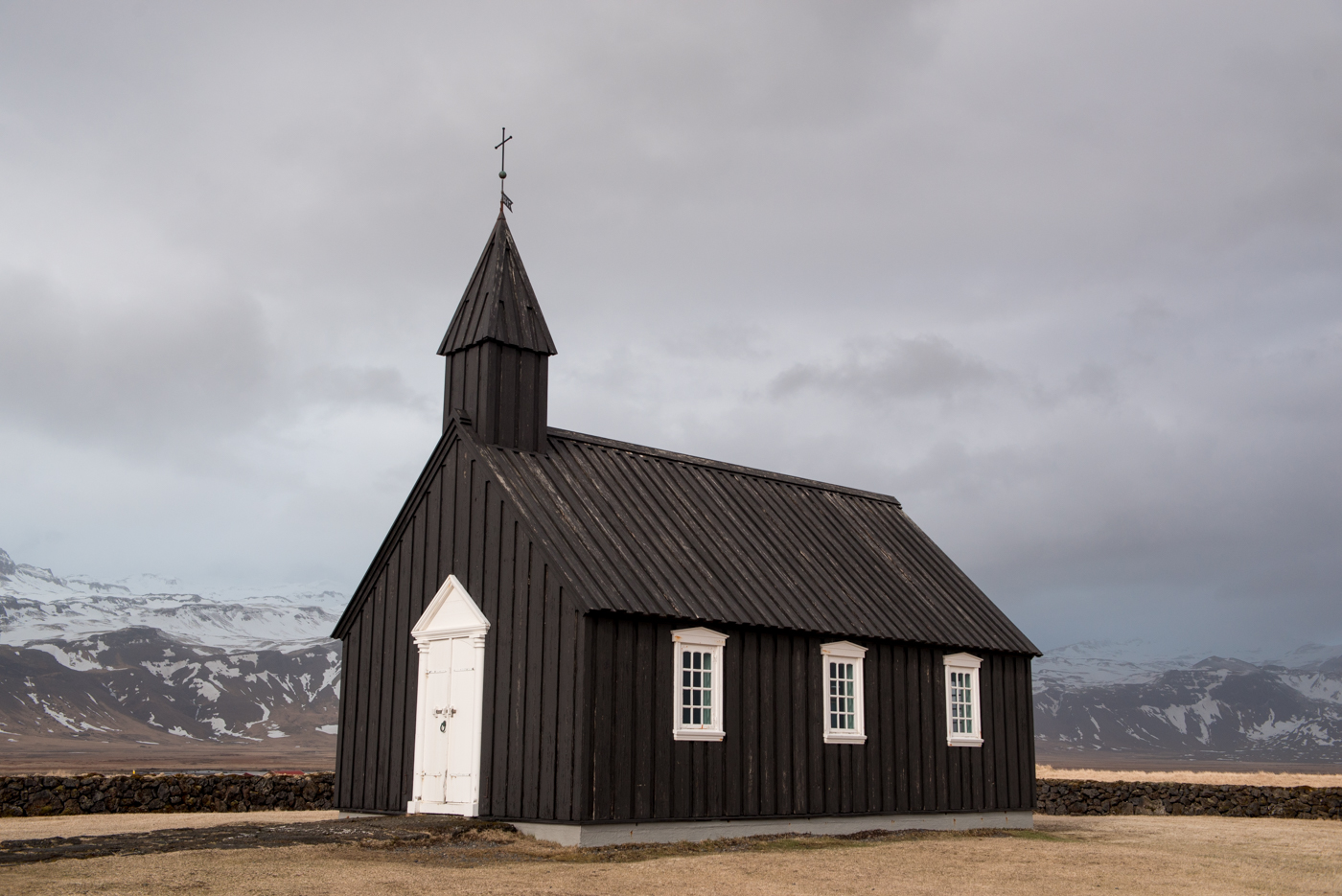 Day eight – Snaefellsness Peninsula
On the coldest day of our trip, when the wind chill brought the temperature below freezing, we decided to do a horse ride. We'd been eyeing up Iceland's beautiful horses, with their long blonde manes and thick furry coats, the whole way through the road trip, and wanting to ride some. In between bouts of hail and sleet we saddled up and froze our fingers riding horses (who seemed totally nonchalant about the weather) to the beach. It took much hand warming on our heater back at the hotel, as well as several cups of tea and some whisky to dethaw.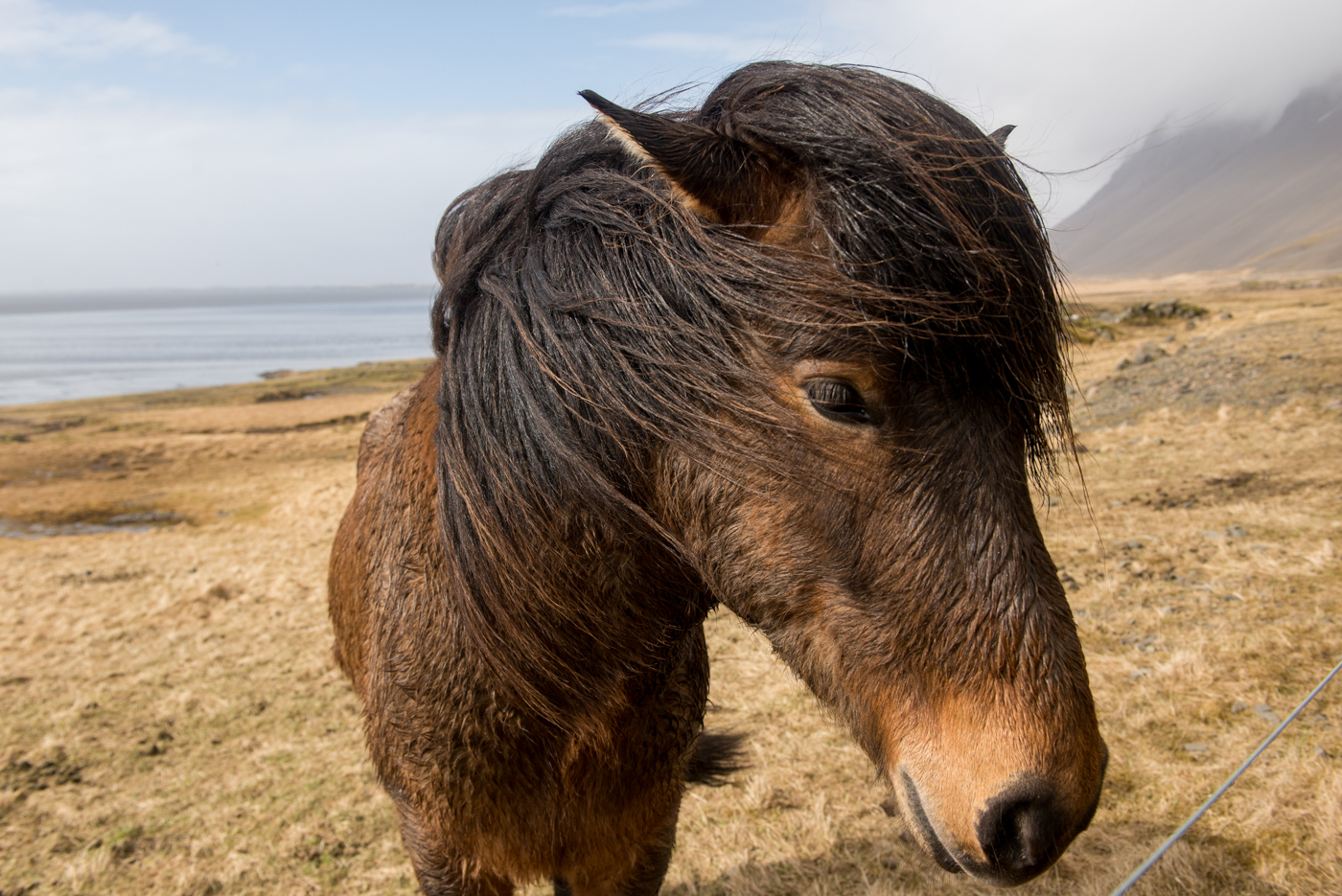 Day nine – Keflavik Airport 
We drove back to the airport, stopping off for a quick soak in the silica-infused waters of the Blue Lagoon surrounded by black volcanic rocks, wishing we had another month to explore Iceland.
I'd come to Iceland with high expectations, and fell in love with Icelandic culture and the raw, wild beauty of the dramatically diverse island. After nine days I felt like I'd only had a small taste of what Iceland has to offer, and can't wait to be back – my plan is to visit Iceland in every season.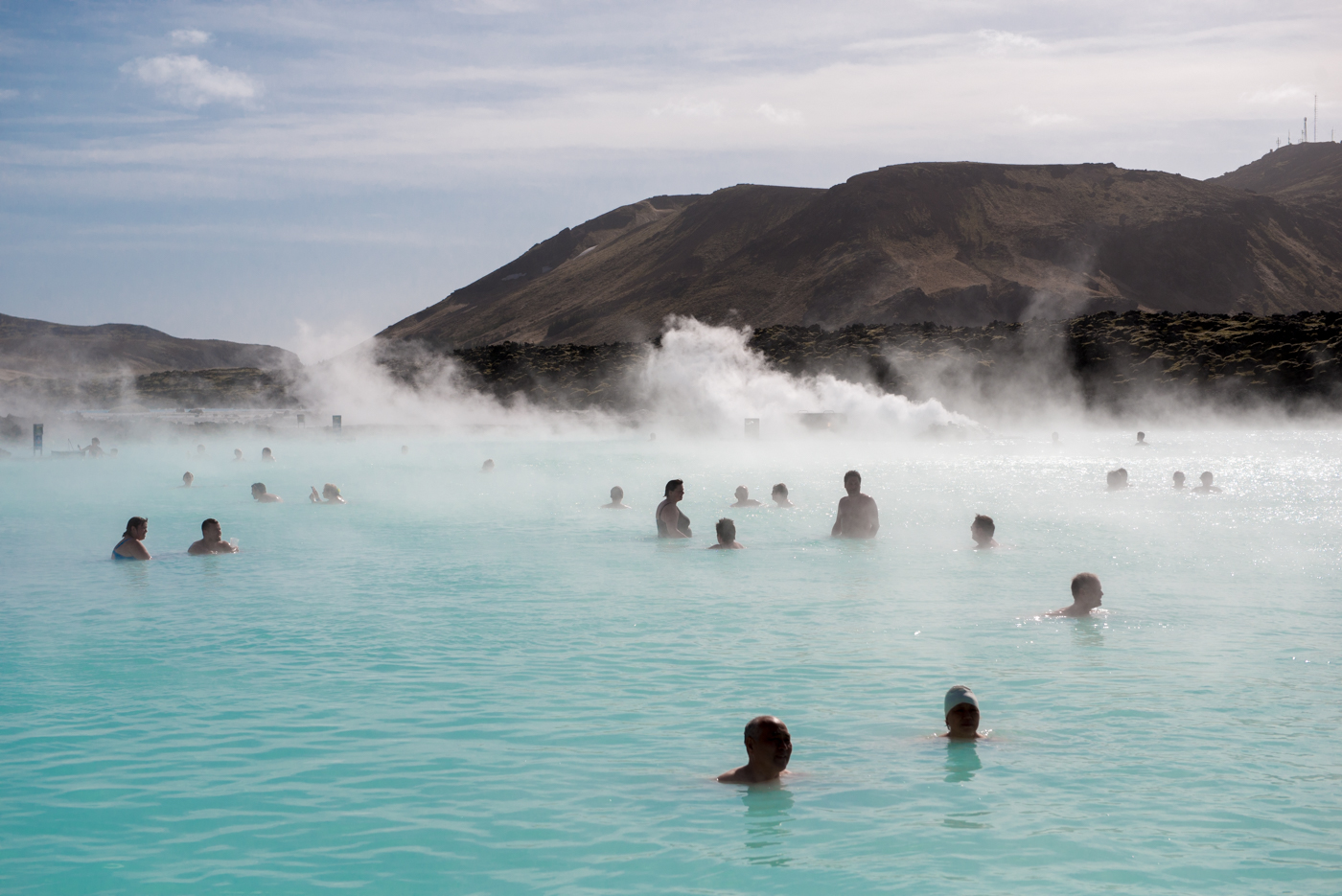 Planning a road trip around Iceland
Iceland is more accessible than you think (many budget airlines fly from Europe to Reykjavik in a few hours, and Wow Air flies from the US for under $200), but it's just as expensive as you've heard.
However, you can save money by travelling outside of the peak summer months of June, July and August. Most hotels and car rental places drop their prices dramatically for the other nine months of the year. We travelled in April, which is early spring, and while it was cold, it was a great time to travel – nothing was busy and we paid low season rates. If you travel in the off-season you don't need to book your accommodation ahead of time, so you can just drive around the Ring Road and decide where to stay each night as you go along.
You don't need a 4×4 to drive the Ring Road, even in winter, but you do need one if you're planning on exploring the highlands (which you can only do in summer). Renting a car is expensive in Iceland, but we found the cheapest option – a company called SAD cars, which has older, slightly scruffy cars in their fleet. Our car had quite a few dents and scratches but we had no problems with it at all.
Where to stay on a road trip around Iceland
Reyjkavik – Loft Hostel
One of the best hostels I've ever stayed in, Loft Hostel has a stylish Nordic-minimalist look, really amazing breakfasts, a bar serving Icelandic craft brews on Reykjavik's main street, close to bars and restaurants.
Near Thingvellir National Park – Hotel Ranga
Warm and cosy with friendly staff, a wooden cabin exterior, outdoor hot tubs and themed rooms (the traditional Japanese inn was my favourite) Hotel Ranga is surrounded by fields and only a few houses, which makes it a perfect spot to see the Northern Lights. The restaurant serves up gourmet food with Icelandic produces – wild mushroom soup with pickled wild mushrooms, pan fried souffléd langoustine with herb oil and puréed artichoke, creamed skyr (Icelandic yoghurt) with blueberry jam and berry sorbet.
Near Jökulsárlón Glacier Lagoon – Hali Country Hotel
A simple, sweet little country hotel in an amazing location, close to the lagoon and sandwiched between mountains and sea.
Hofn – Guesthouse Dyngja
I liked feeling like I was staying in someone's home in this family-run guesthouse, which is a few small cosy rooms and shared bathrooms, and a sunny kitchen overlooking Hofn's harbour.
Lake Mývatn – Hotel Reynjalid
The biggest hotel in the area, Hotel Reynjalid has spacious well-equipped rooms, friendly staff, a great breakfast buffet and excellent dinners in the restaurant – wild mushroom soup, pan-fried Arctic char, Icelandic fish soup, cod with barley, apples and celery root, and liquid chocolate cake.
Snaefellsness Peninsula – Hotel Búðir
Hotel Búðir must be Iceland's most romantic hotel. Situated on a windswept, otherwise uninhabited stretch of the Snaefellsness Peninsula, the hotel looks like it's straight out of a décor magazine with Gothic Victorian-inspired dark walls, quirky framed prints, faux-fur covered ottomans, shelves of National Geographics, leather couches and a stylish bar. The hotel is steps from the beach so you sit at breakfast watching waves crashing and seals swimming in the churning sea. The food here was fantastic, from the wild mushroom soup, cod and potato bake, shellfish soup and skyr with rhubarb compote to the salmon gravadlax for breakfast.
Iceland adventures
You could do a road trip around Iceland and just stop off to take photos and wander around waterfalls, but if you don't do any of the many activities on offer then you're missing out on Iceland's greatest adventures.
Diving
Dive (or snorkel) between the tectonic plates at Silfra in Thingvellir National Park with Dive.is. Their diving instructors are great, and their equipment is top notch and the diving is superb – a truly memorable experience.
Flying
While it's expensive, a flying sightseeing tour of Iceland is a great way to get perspective on the island's amazing landscapes. There are a few companies that offer scenic flights; I went with Flightseeing, which offers trips from Reyjkavik, Bakki and Skaftafell.
Glacier trekking
If you want to get on top of a glacier, there are lots of ways to explore Iceland's icy worlds: dog sledding, snow mobiling, ice climbing or glacier trekking, which I did in Skaftafell National park with Icelandic Mountain Guides.
Horseriding
There are places to horse ride all over the island. I went on a ride with Lysuholl, a family-run horse farm on the Snaefellsness Peninsula.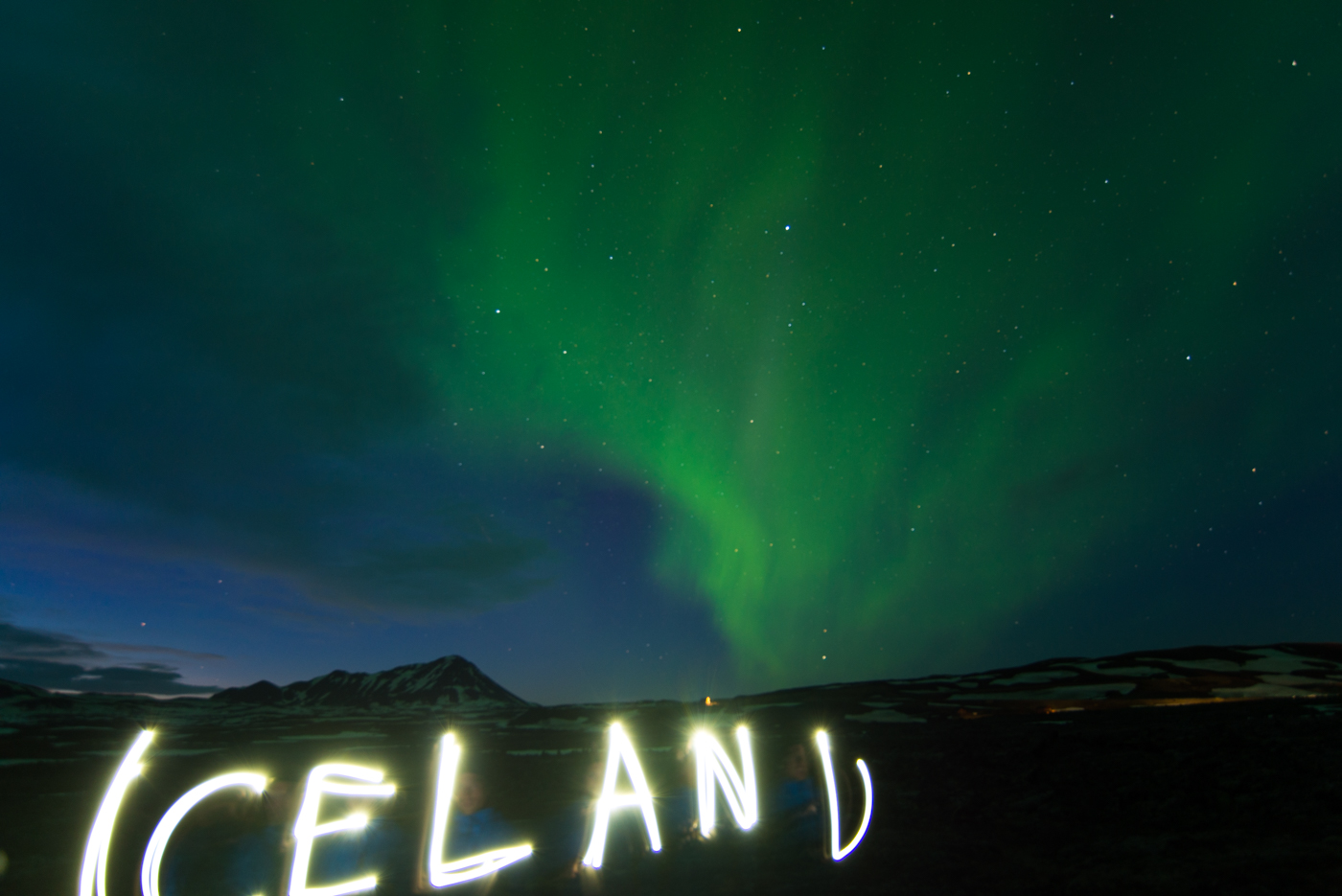 Google+