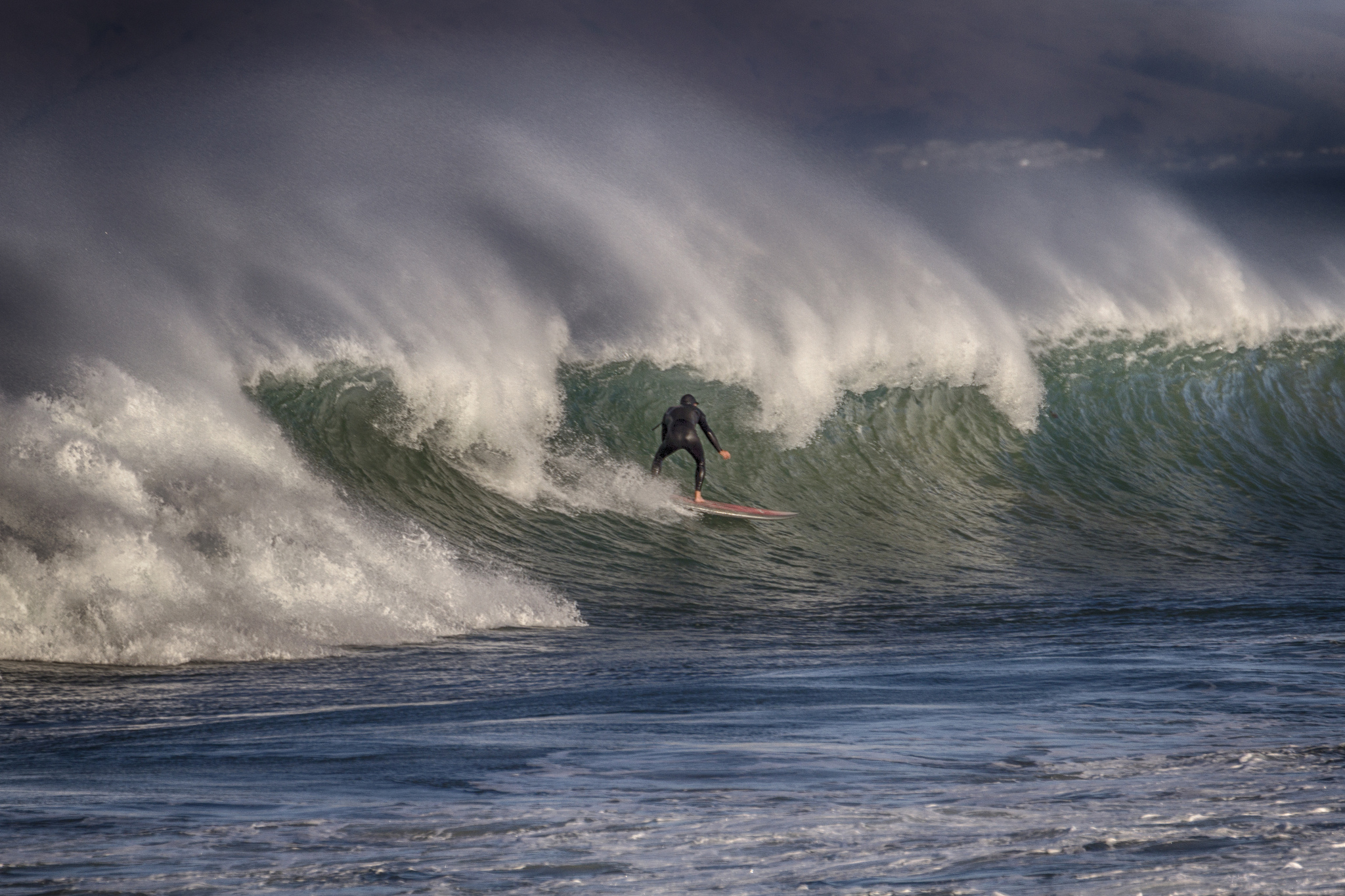 I've got a confession to make: I'm a bit of scaredy cat. I'm afraid of flying (turbulence has me gripping the handrests with white knuckles), horse riding, being on boats, and generally going fast on anything I don't have total control over.
I've tried to surf in the cold shark-infested water of Cape Town, and never got very far. A year or two ago, my first surfing experience (which lasted a total of 10 minutes) ended with bleeding from the head after being hit by my boyfriend's board in a big wave. It took me awhile to get back in the water after that, and my second attempt was decidedly unsuccessful. Without any surfing lessons or guidance (or natural athleticism), I could barely even catch the tiniest waves. The third time I tried, I was taken out by a bailing beginner as unskilled as I was. At this point I decided that surfing wasn't for me.
Then came the first day of January 2015, when I decided that I didn't want to look back on my life and not know that I filled it with as much adventure as possible, even if those adventures terrified me. I made a list of all the things that filled me with fear, and resolved to start ticking them off, one by one.
First up: surfing. Luckily I don't have to do this one in the icy Atlantic Ocean, but in the warm Pacific of Costa Rica. After travelling South America for four months, I'm staying put in one place for awhile in the little surfing village of Nosara, on Costa Rica's Nicoya Peninsula, where surf shops and super tanned surf instructors abound. I have no excuse not to get in the water and start catching waves!
I hope that my resolution inspires some of you to tackle an adventurous or scary activity you've always wanted to do, but haven't because you've struggled to get over your fear. This year Lumia is enabling and encouraging South Africans to actually stick to their goals this year by committing to anything small that gets you one step closer to your dream. 2015 is the year of making it happen!
If you want to commit to learning  you've been procrastinating, you can make it happen with Lumia. Lumia will also be giving away a Lumia 535 every week, so if you're lucky, you could win just by submitting your resolution.
Check out the Lumia #MakeItHappen video to find out how to make your pledge.
Google+