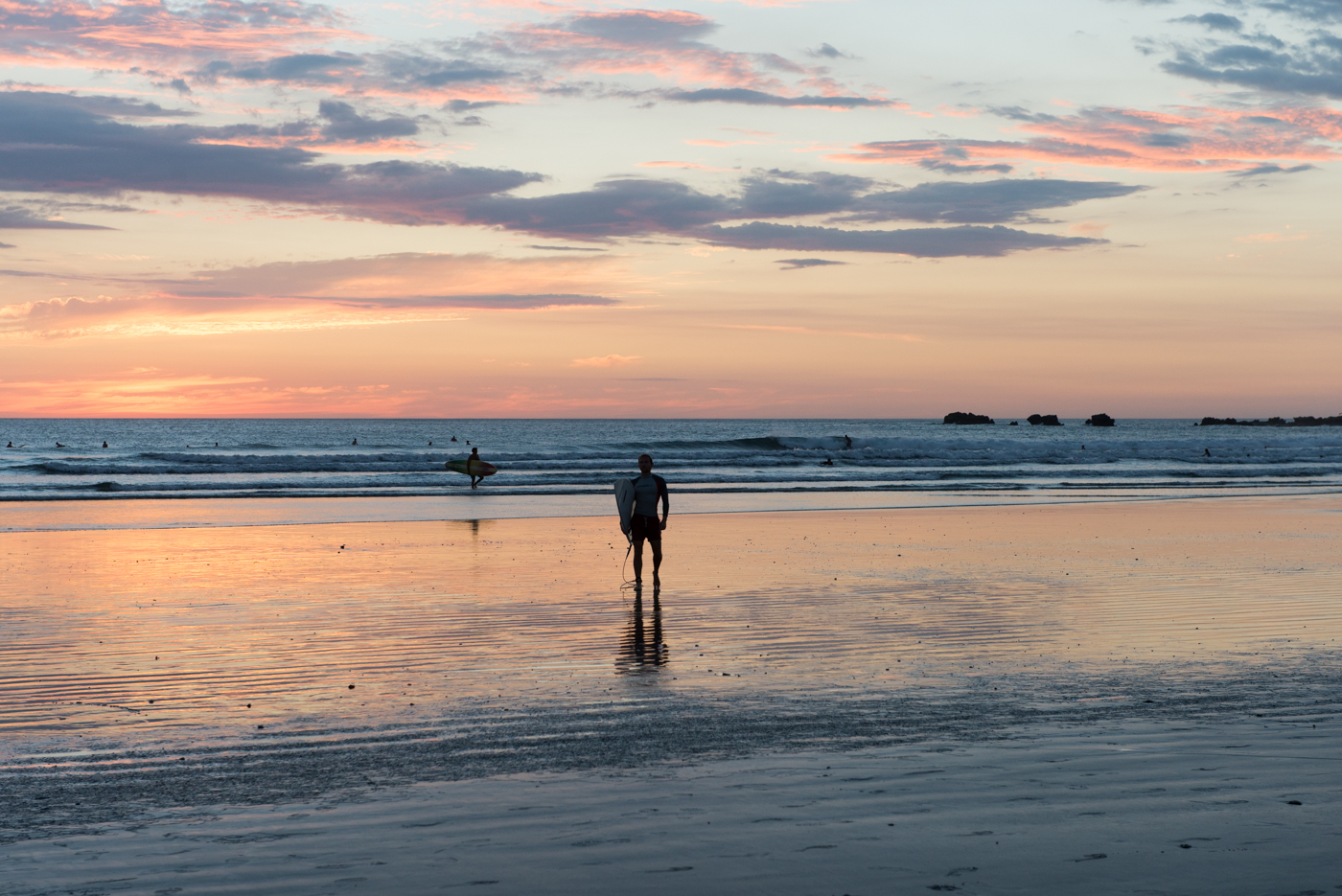 Nosara is one of those places that you arrive in and on your first day you think "I could live here". It's the kind of place that makes people change their flights, cancel other travel plans, or, in many cases – decide to relocate.
On the Pacific Coast of Costa Rica's Nicoya Peninsula, Nosara is a small low-key village of yoga studios, juice bars, laidback restaurants, surf shops and small hotels surrounded by trees and flanked by Playa Guiones, a wide, gently curving stretch of golden sand with a legendary surf break. There are strict rules on development, so there are no buildings near the beach, and there are no big resorts, tourist touts or rowdy bars.When parties do happen, they're usually over by 10.30pm – everyone goes to bed early to get up for surfing. The tiny grocery store sells homemade hummus, raw chocolate spread, vegan chocolate bread and French cheese.  The notice boards around the village advertise drawing classes, yoga workshops, massages and reggae band gigs. People get around by quad bike, bicycle, golf cart and tuk tuk, and everyone you pass walking on the streets (which are sprayed with molasses and smell like sugary treats) greets you with a friendly Hola! Each day, just before sunset, everyone in Nosara – including all the dogs in town – gathers on the beach to watch the sun set over the Pacific Ocean together.
Nosara is the kind of beach paradise I've always fantasised about living in. I'm not the only one – many people who live in Nosara are expats who either live there full time, or for a few months over the northern hemisphere winter. Many are people who came to Nosara on holiday and just never went home.
I could see why after just the few days it took to get into a Nosara routine: waking up early to the rasping growls of howler monkeys, walking on jungle paths to a yoga studio set in the treetops, drinking a coconut water and eating a bowlful of delicious tropical fruit for breakfast, sitting under a ceiling fan writing stories during the heat of the day, and then heading out to the beach in the late afternoon. After a couple of failed attempts at surfing in Cape Town, I decided to give it another go in the warm ocean in Nosara, so I added surfing lessons to my routine after the first week there.
Learning to surf is challenging and scary (read more about my surfing learning curve here) but so much fun – and the best thing about it is seeing the synergies between riding the waves and practising yoga (breath, focus, connection with nature, meditation), and realising that within surfing you can find a lot of life's great lessons.
It didn't take long to feel part of a community, getting to know restaurant owners and surf instructors and yoga teachers and the Argentinian guy who sells empanadas from a picnic basket, and the ever-friendly Warner, who sells his jewellery at a little stand right by the beach. I even got to know Nosara's dogs, greeting my favourite ones with a hug on the beach every sunset.
Travelling is about seeing new places, but it's also about getting into the rhythm of a place. After four months of traversing South America, stopping for awhile in Nosara and getting a taste of a simple beachside life, was just what I needed.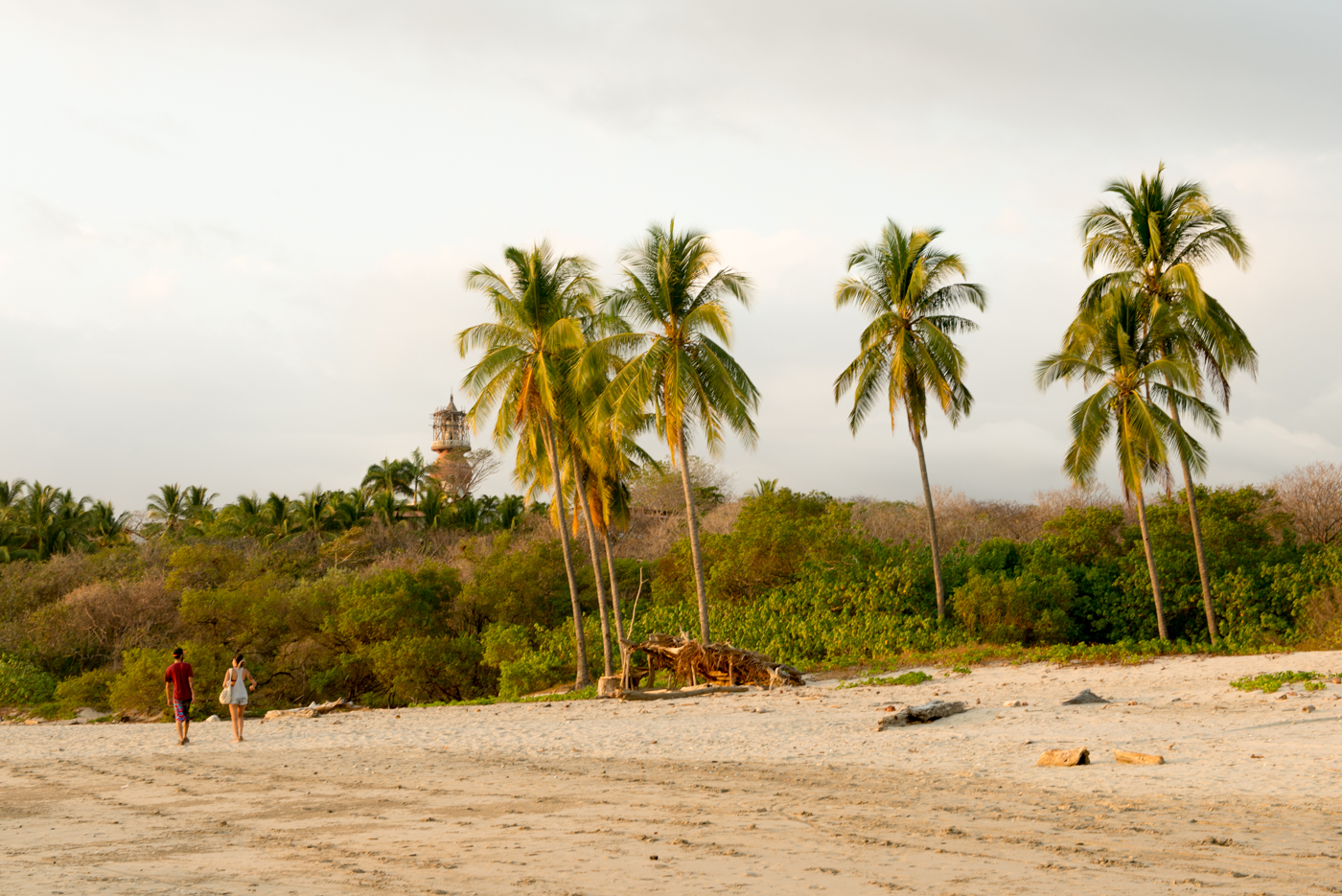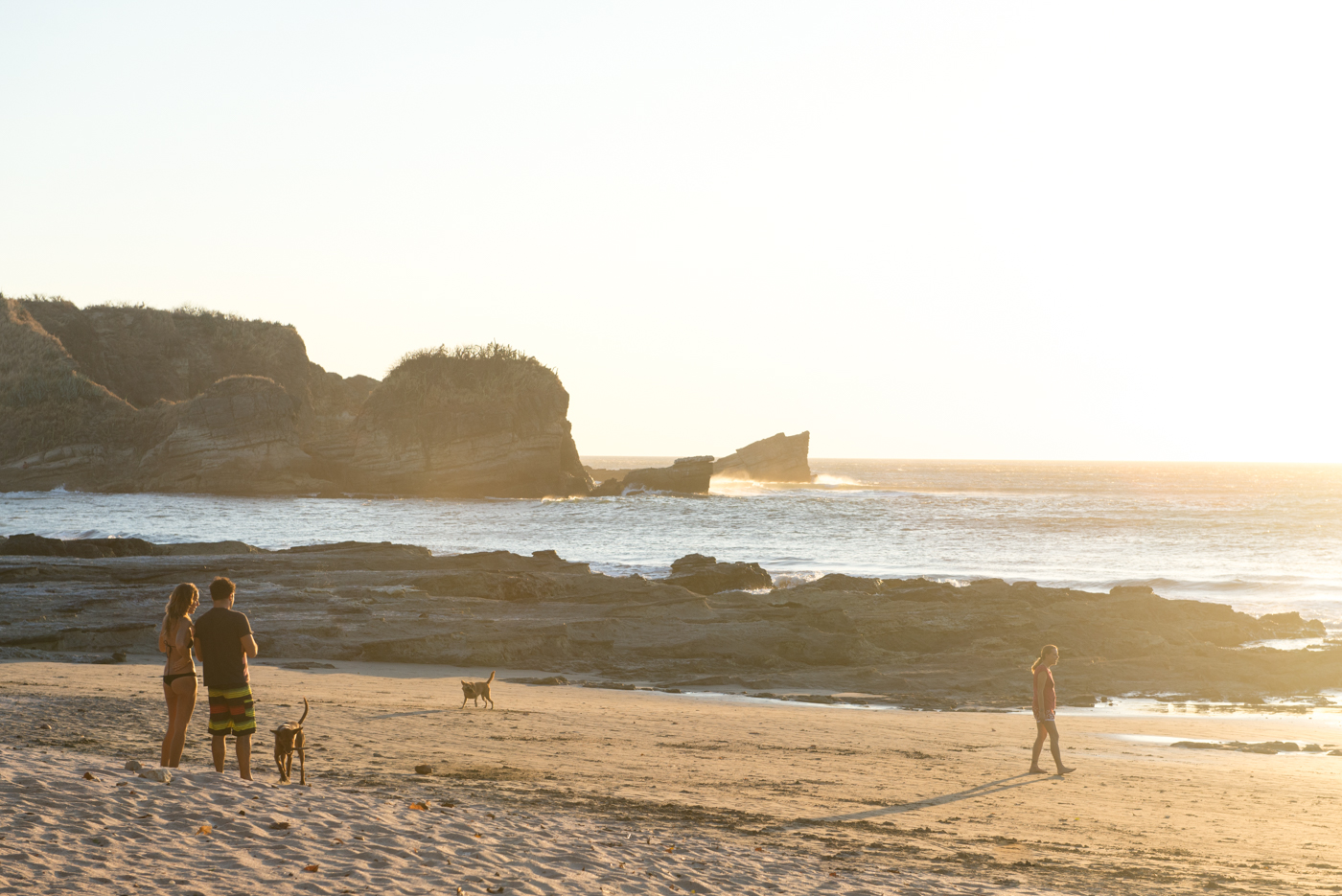 My guide to Nosara
My favourite places and things to eat in Nosara.
La Creperie, a 10-minute walk from Playa Guiones, serves up proper French crepes and delicious casados. My favourites were the caramelised leek and zucchini savoury crepe and the number six – homemade dark chocolate, shredded coconut, hazelnuts and vanilla ice cream.
La Luna is the only restaurant in Nosara with a beachside setting, right above Playa Pelada. It's a pricey spot, but you're paying for the glorious view (go just before sunset) and the tasty food – paper-thin pizzas, Middle Eastern platters (the baba ganoush and hummus are amazing) and the delicious cocktails.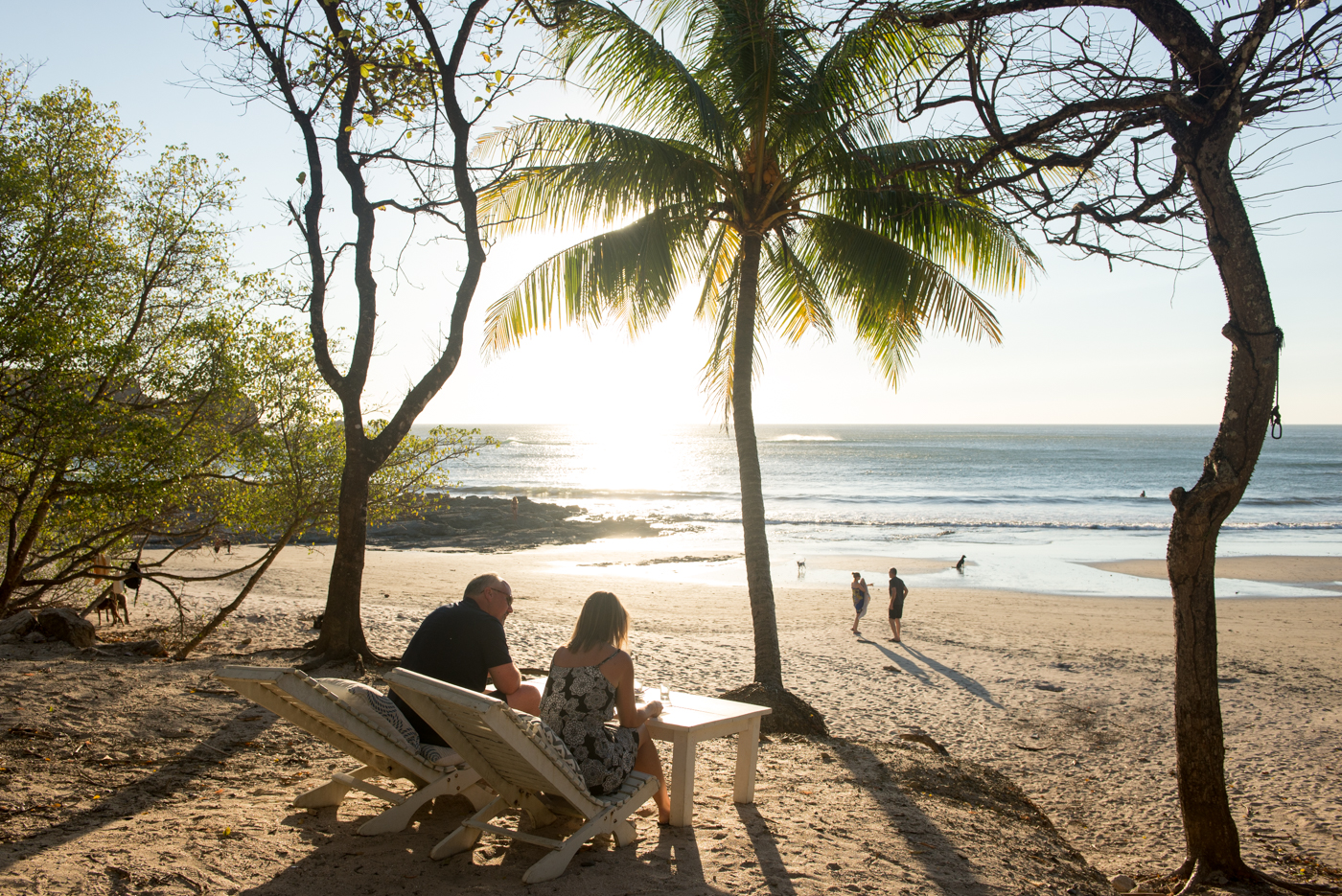 Dee's is a small, well-priced Vietnamese restaurant close to Guiones Beach with great veggie pad thai, summer rolls and fish curry.
Rosi's Soda is one of the only Costa Rican restaurants in Nosara, and a great one it is too. The casados, packed with fresh salad, fried plantains, avocado and delicious beans, topped with homemade salsa piccante, were the best I've had anywhere in Costa Rica.
Go Juice is a colourful little food truck parked just by the northern end of Playa Guiones which serves up delicious juices and smoothies (love the coconut water with lime and watermelon) and iced coffee (the one with banana was my favourite) which are great right after a morning surf. On Wednesdays they also offer a Costa Rican take on Hawaiian poke, with fresh raw tuna in sesame oil with spring onions and avocado.
I cooked a lot of my own food while I was in Nosara, and loved shopping for organic fruit and veggies (and amazing vegan pesto) at the weekly market which took place on Saturday afternoons at the skate park.
I tried a couple of different yoga studios and classes while I was in Nosara, but the Nosara Yoga Institute was my favourite (especially Yali's classes).
I rented my surf board from Juan Surfo's surf shop, a short walk away from Playa Guiones.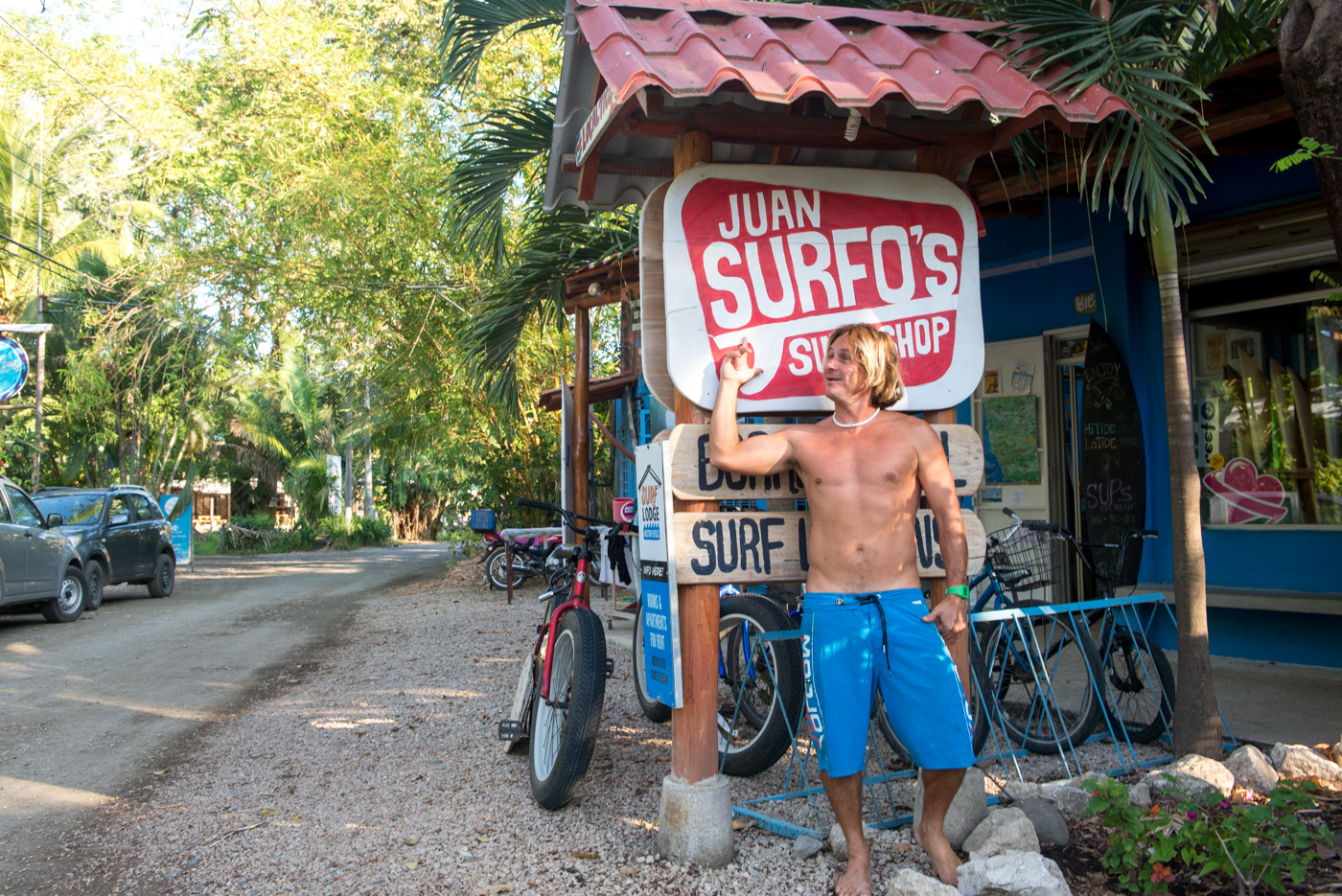 Where to stay in Nosara
Most people stay in rental houses or apartments in Nosara, and there are loads to choose from, but they're all pretty pricey.
I stayed in the 4You Hostel, which was the nicest backpackers hostel I've ever been to, and one of my favourite places to stay on my whole eight-month trip so far. It has a sleek Bali-esque design, a huge communal kitchen, airy bungalows and a big outside couch under a ceiling fan for afternoon naps. The immensely lovely Swiss couple who run the hostel (and live on the property) became like family after my six weeks there.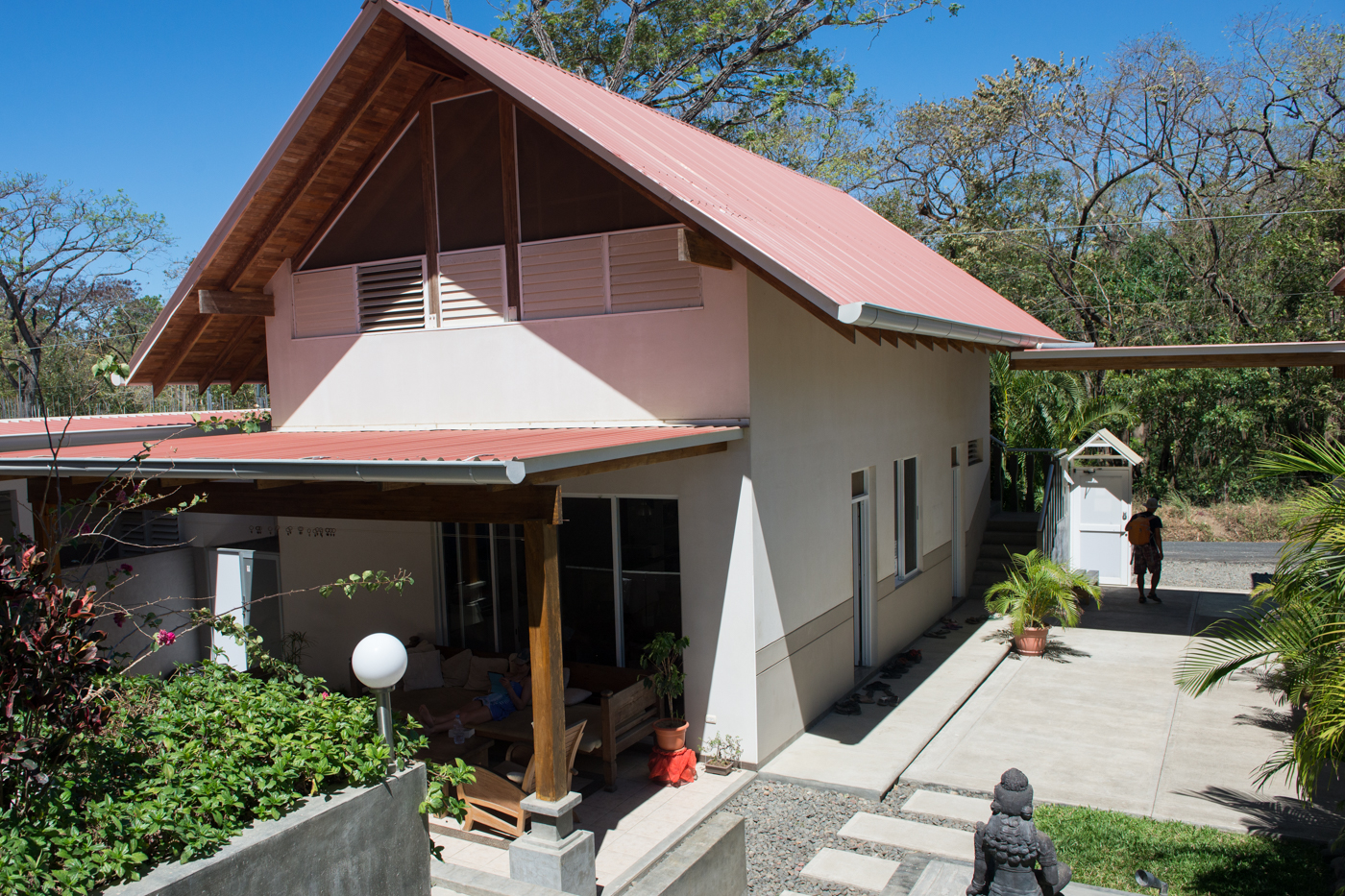 If you've got the cash to splurge, Harmony Hotel is Nosara's best luxury boutique hotel, with immaculate palm tree-shaded grounds, a big swimming pool, stylish rooms, a beautiful open-air yoga studio and a great juice bar.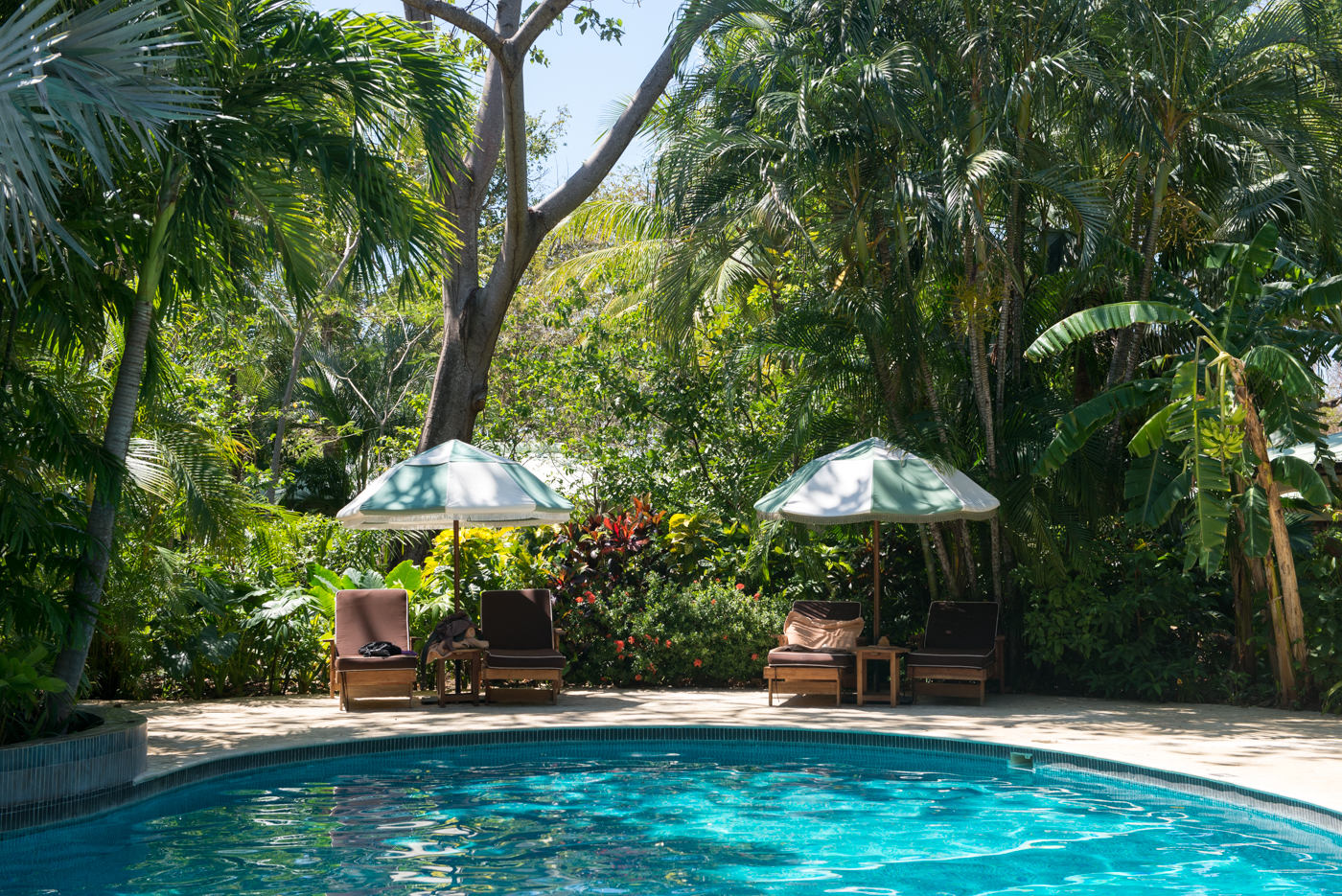 How to get to Nosara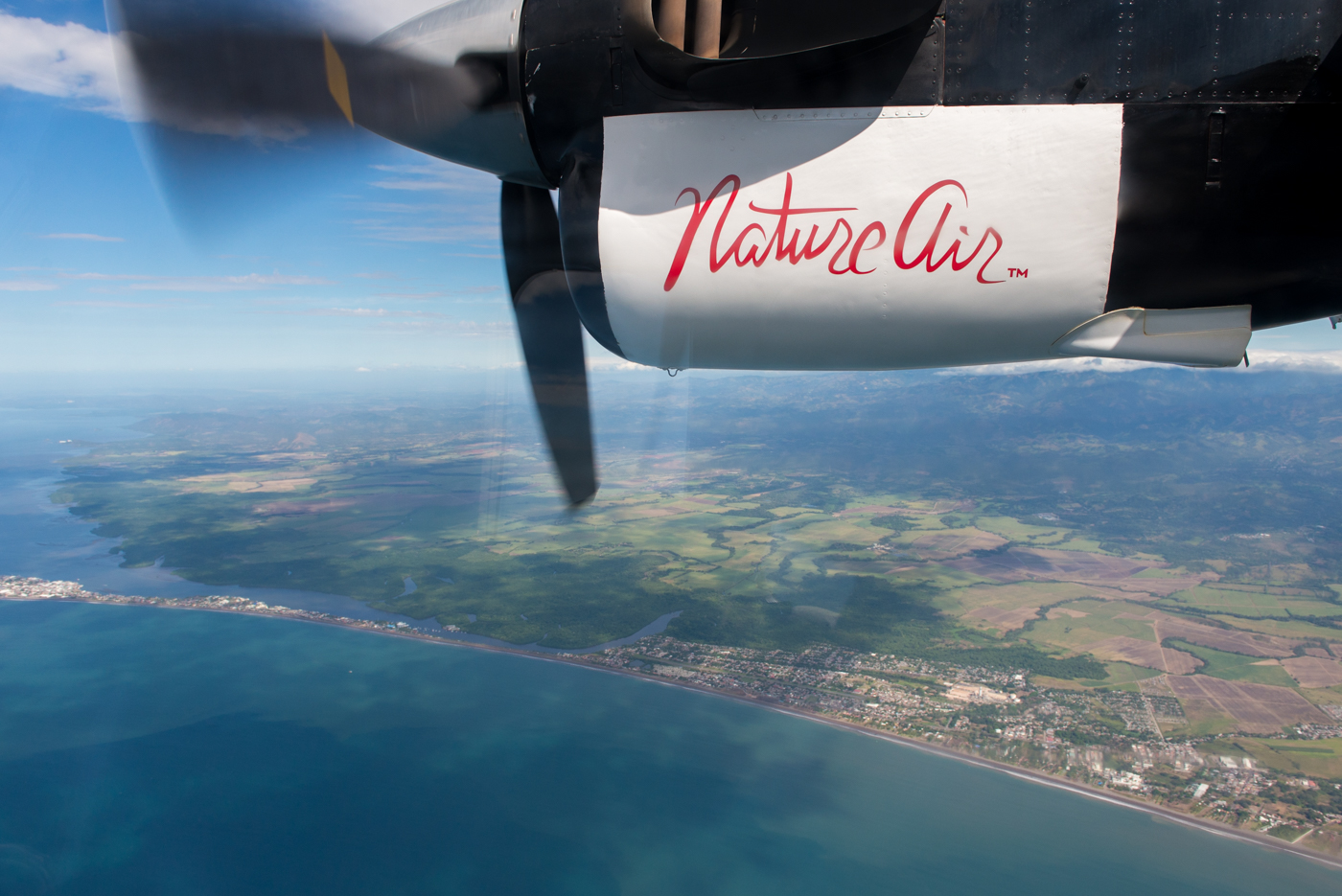 There are direct international flights to Liberia airport, which is two hours from Nosara.
If you're coming from Costa Rica's capital, San Jose, the quickest and easiest way to get to Nosara is to fly on the carbon-neutral airline, Nature Air. Flights are around $60 one day and take about an hour – a beautiful flight in a tiny plane with huge windows to make the most of the aerial scenery.
There's a bus from San Jose to Nosara, which takes five hours, or you could drive yourself in a rental car.
Google+